Art's Automotive: Independent automotive repair since 1980, specializing in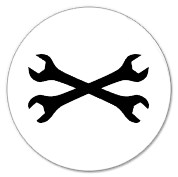 We are a one stop shop for all your automotive repair needs!

Services available at art's automotive


Click the icons for additional information found in dedicated sections.
Art's Automotive is a full service repair shop. This means you can bring your car here for everything: basic oil changes while you wait, tires and alignment, problem diagnosis, periodic maintenance, mechanical repairs, major engine and powertrain repair, and everything in between. We do not do body work or SMOG checks.
We perform diagnosis and repair. Have an unknown problem? We can figure it out.
---
We work on select makes of Japanese vehicles only. This allows us to specialize and focus our energy on providing superior workmanship without charging a premium. You will never hear us tell you to "take it to the dealership" because we can do everything they can do (better!). We frequently have diagnosed and repaired vehicles that other independents and even dealerships could not figure out. Modern luxury vehicles as well as Hybrid and natural gas cars are within our expertise.
Visit our Knowledge Base to learn more about your car.
Visit our Hybrid Section for information specific to hybrids.
---

Are you looking for a particular repair? This section has the most commonly referenced article links:
We can charge fully-discharged Prius batteries; don't tow it to the dealer!
Don't see it on the list? That's because we can't possibly guess what everyone wants for their cars! You should refer to this section about getting oriented with diagnostic and repair procedures, then call us (510.540.7093) or proceed to this page to set up an appointment.
Please read this page, then CALL US
to make an appointment, or with questions. (510) 540-7093