WELCOME!
Welcome to Art's Automotive! We provide Japanese car service and repair for Berkeley, Emeryville, Oakland, Albany, El Cerrito, Kensington, and Montclair – anywhere in the San Francisco Bay area. We've been in the same Berkeley location since 1980 — 43 years now!
Toyota, Subaru, and Honda make up about 80% of our auto service business, but we also repair some Mazda, Lexus, and Acura.
THOROUGH, COMPETENT, CARING. DEALER QUALITY WITHOUT THE PRICE.
Our certified technicians can maintain and repair your car and keep your car's warranty intact.
DEALER TOOLS AND SKILLS
We use the same scan tools and software as the dealerships: Techstream for Toyota, HDS for Honda, SSM4 for Subaru, IDS for Mazda, and CONSULT for Nissan. For more information about each of the makes we repair, click the links below.
HYBRID vehicle SPECIALISTS
Toyota hybrid cars like the Prius, Camry, and Highlander are our specialty and we can do everything from regular service and repair to advanced electrical diagnosis. If your car has a computer problem or electrical problem, we'll be able to fix it.
AND A WHOLE LOT MORE!
Art's is best known for hybrid repair and electronic car repair, but we offer a lot of other automotive repair services as well. We are a full-service car repair shop. If you're unhappy with your dealer service center, give us a try.
If you're just getting to know us, you can learn more about our auto shop here.
The people who work at Art's are introduced on this page.
The searchable articles page has tons of original content, and the blog posts feature shorter works. Lots of interesting cases have rolled through our auto repair shop over the last 43 years, so if you find that sort of thing interesting there are well over 150 articles to read.
We work by appointment for non-emergency auto repair. We are also available via email. If you have questions, feel free to contact us.
Local – We live here too!
We do our best to support our community and planet. For instance, we're members of the ASCCA and abide by the ASCCA code of ethics. It's basically a longer version of the Golden Rule, worded specifically for automotive repair shops.
The solar panels we installed in 2003 provide a good portion of the electricity we use. We signed up for the Bay Area Green Business Program in the early 2000s and do our best to limit waste and pollution.
Paul teaches hybrid repair & electric drive trains at a nearby community college. We also serve on community college advisory committees from time to time when we're not overwhelmed with cars at the shop
Finally, we believe that supporting local organizations is a much better use money than advertising. If you have a team, a theater group, a non-profit, or other worthy organization, it never hurts to ask.
---
Hours of operation
Monday

8:00 AM - 12:00 PM

and

1:00 PM - 5:30 PM

Tuesday

8:00 AM - 12:00 PM

and

1:00 PM - 5:30 PM

Wednesday

8:00 AM - 12:00 PM

and

1:00 PM - 5:30 PM

Thursday

8:00 AM - 12:00 PM

and

1:00 PM - 5:30 PM

Friday

8:00 AM - 12:00 PM

and

1:00 PM - 5:00 PM

Saturday
Closed
Sunday
Closed
If you have trouble picking up or dropping off during business hours, we offer Early Bird drop-off and Lockout service once the car is complete. Trouble getting to and from the repair shop? Here are some suggestions.
If you happen to arrive while we're closed for lunch, you don't need to wait around for us to open. Simply fill out on of the "Early Bird" envelopes and drop it in the slot on the Russell side of the shop. Click here for more information about using the early bird drop off.
Berkeley Auto Repair + Great Service
If you're looking for auto service in Berkeley, please give us a call. Whether you're looking for a Toyota Prius expert for an electric motor diagnosis, or just routine auto care to maximize your fuel economy, our auto repair services are second to none and our repair facilities are state-of-the-art.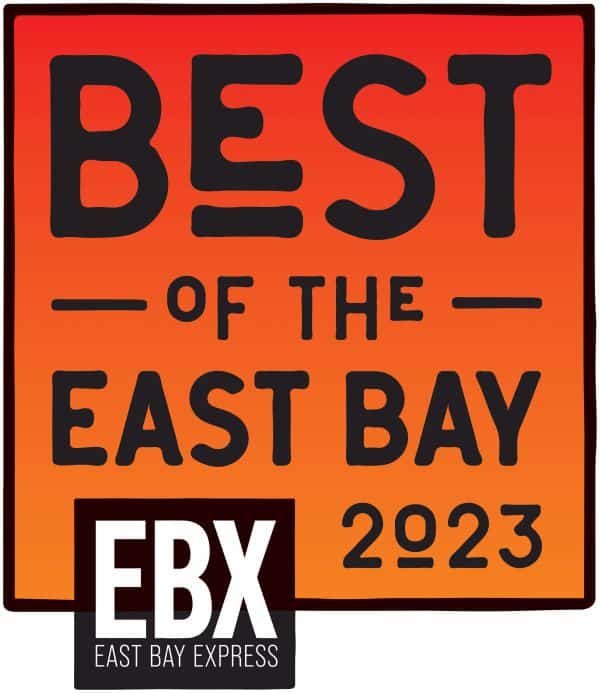 ---