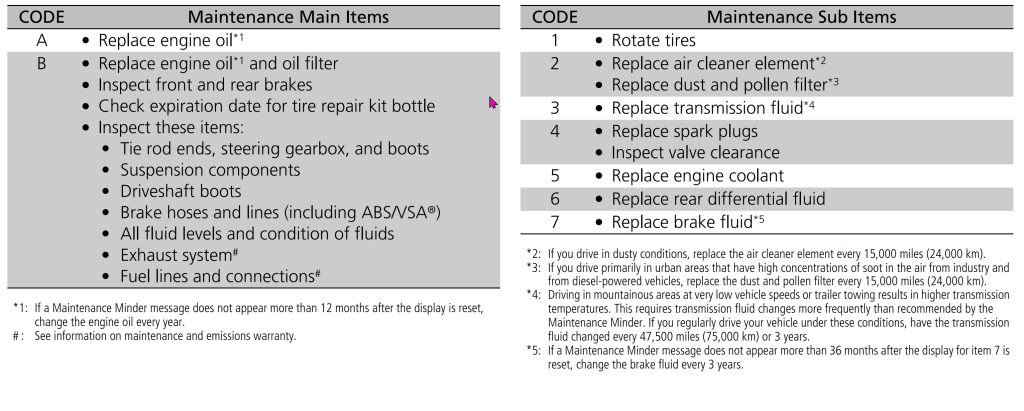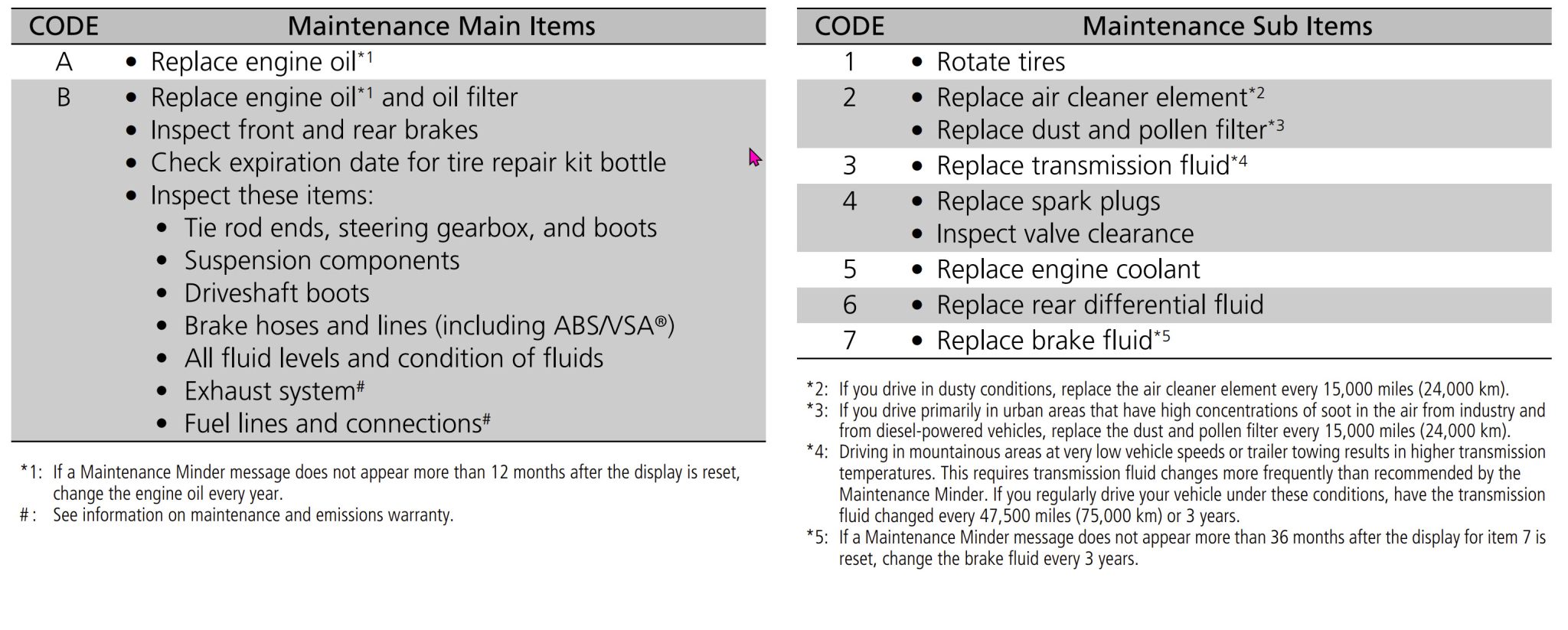 Looking for Honda service at a fair price? Tired of paying too much for Honda maintenance? Art's Automotive has been servicing Honda vehicles since 1980 and we like to think we're pretty good at it.
We own the Honda factory scan tool and subscribe to Honda service information, so we can do all the same Honda service and repairs as a Honda dealership, but without the high prices.
It sounds corny, but we try to treat our customers as if they were family or friends. Fair charges, honest advice, and we'll treat your car like we'd want someone to treat ours.
We offer the following service for Honda vehicles:
Maintenance minder services: A, B, 1, 2, 3, 4, 5, 6, and 7
Routine maintenance: 5K, 15K, 30K, 60K, 90K, 105K, 120K
Electrical diagnosis
Check engine light diagnosis and repair
SRS / Air Bag diagnosis and repair
ADAS calibration: Radar, camera, LiDAR, ultrasonic, cross-traffic, lane departure, lane keep assist LKAS, etc.
ABS and VSC light diagnosis and repairs
Cruise control repair
Power window repair
Computer re-programming / re-flashing
Tire repair and replacement
Wheel alignment
Transmission and CVT diagnosis and repair
Clutch replacement and in-house flywheel grinding
Brake pads and rotor machining
Engine repairs and in-house machine shop
Head gasket replacement and cylinder head pressure testing and reconditioning
Catalytic converter replacement
Ignition and door lock repair
Replacement car keys, including smart keys
Immobilizer programming
and much more!
Honda Maintenance Minder Services
In the mid-2000s Honda moved away from maintenance schedule and switched to the "Maintenance Minder" system. A letter (A or B) is combined with a number (1 – 7) to create a Honda Maintenance Minder code describing the service your Honda is due for. Honda no longer uses a service schedule based on mileage (5K, 15K, 30K, etc). Instead, there is an oil life % and maintenance code like A1 or B1.
This system has both good and bad aspects. What's good? For one thing, the system looks at more than mileage. It used to be that Honda said to change the motor oil every 5,000 miles, but not all 5,000 miles driven are equal. With plenty of freeway driving, a 5K oil change is plenty. However, if a car is idling or chugging along in stop and go traffic it will need more frequent service. The maintenance minder system addresses this issue.
Another good thing about the maintenance minder services is that it alerts the driver to more than just oil changes. The old reminder system only alerted the driver their Honda needed an oil change. There was only one "Maint Req" light. It means the car needs an oil change, but it was the owner's responsibility to figure out whether his Honda needed other service as well. The maintenance minder system alerts the driver to all of the service requirements.
Honda Maintenance Codes
Maintenance Minder A: Change oil and filter [5K miles] (always with a new oil drain plug gasket!)
Maintenance Minder B: Change oil and filter + full inspection [15K miles]
Maintenance Minder 1: Rotate tires [5K miles]
Maintenance Minder 2: Replace engine air filter and cabin filter [30K miles]
Maintenance Minder 3: Replace transmission oil/fluid (MT/CVT/AT) [30K – 60K miles]
Maintenance Minder 4: Replace spark plugs and valve adjustment [105K/110K miles]
Maintenance Minder 5: Replace coolant(s) [120K miles]
Maintenance Minder 6: Replace differential fluid/oil [30K – 60K]
Maintenance Minder 7: Replace brake fluid [3 years ~ 30K miles]
Problems with Honda's Maintenance Minder System
The maintenance minder system is nice. However, things can and do go wrong. For instance, lets say you take your Honda in for service and the mechanic does an oil change and rotates the tires, then resets the maintenance minder.
That's all well and good, unless the code displayed was B 1 3. The car was due for a transmission service and inspections, but it didn't get that, and now the reminder has been cleared. This happens a lot at quick lube shops and auto repair shops that don't specialize in Honda.
This scenario can be avoided though. Let's say you bring your Honda in to us for service and it has a B 1 4 displayed, but you don't want to do the full service yet. The 4 is often a bit expensive and maybe it's not a good time for it; you'd rather just do an A 1 and get the B and 4 later. We can use the Honda scan tool to tell the system that we did do the oil change, but didn't to the spark plugs and valve adjustment.
In the end, the best way to keep track of your Honda's service record is the old-fashioned way. Keep records. However, if you're not the super-organized type, that's not a big deal these days. Nearly all independent Honda shops and Honda dealerships keep computerized records that can be easily emailed.
Give us a try!
If you're new to Honda or new to Berkeley (or the East Bay), please give us a try. Give us a call at 510-540-7093 to schedule service. Whether you have an Accord, Civic, CR-V, Pilot, or Fit, we're willing and able to provide you with excellent service. Thanks for reading. We hope to see you soon.
Own a Toyota? We service Toyota as well.