Mag lock keys are often installed by dealerships before the car is sold. It's one of the many little add on items that drive both the price of the car and dealership's profit up.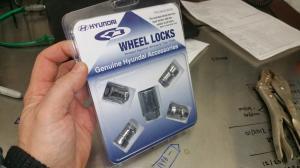 We're not a fans of mag lock systems for several reasons. First, it's hard to enjoy a game of hide and seek with the mag lock key every time the car comes in for service. Is it in the glovebox? The trunk? The center console? The door pocket? The other door pocket? The magazine holder on the back of the seat? The little compartment under the radio? If we can't find it, we'll call, but sometimes people are not available and the car is tying valuable rack space. Delay at $100+/hr is a bad thing.Second, we don't feel that mag lock key is necessary. We get a lot of post-theft cars, but we haven't had a car towed in because the wheels were stolen since the 1990s. Mag locks should go the way of the detachable face stereo; they solve a problem that no longer exists. Third, a mag lock system is more likely to prevent installation of a spare tire than it is to prevent theft. The lug wrenches provided with most cars have a 20 degree offset. This makes it very hard to keep the key seated on the lug, making damage to the lock or key very likely. Finally, even if wheel theft were a problem, anyone can buy a kit to remove mag lock keys for about $40, including would-be wheel thieves.
If you decide you don't want your mag locks, it's simple to replace the locks with standard lug nuts. We stock most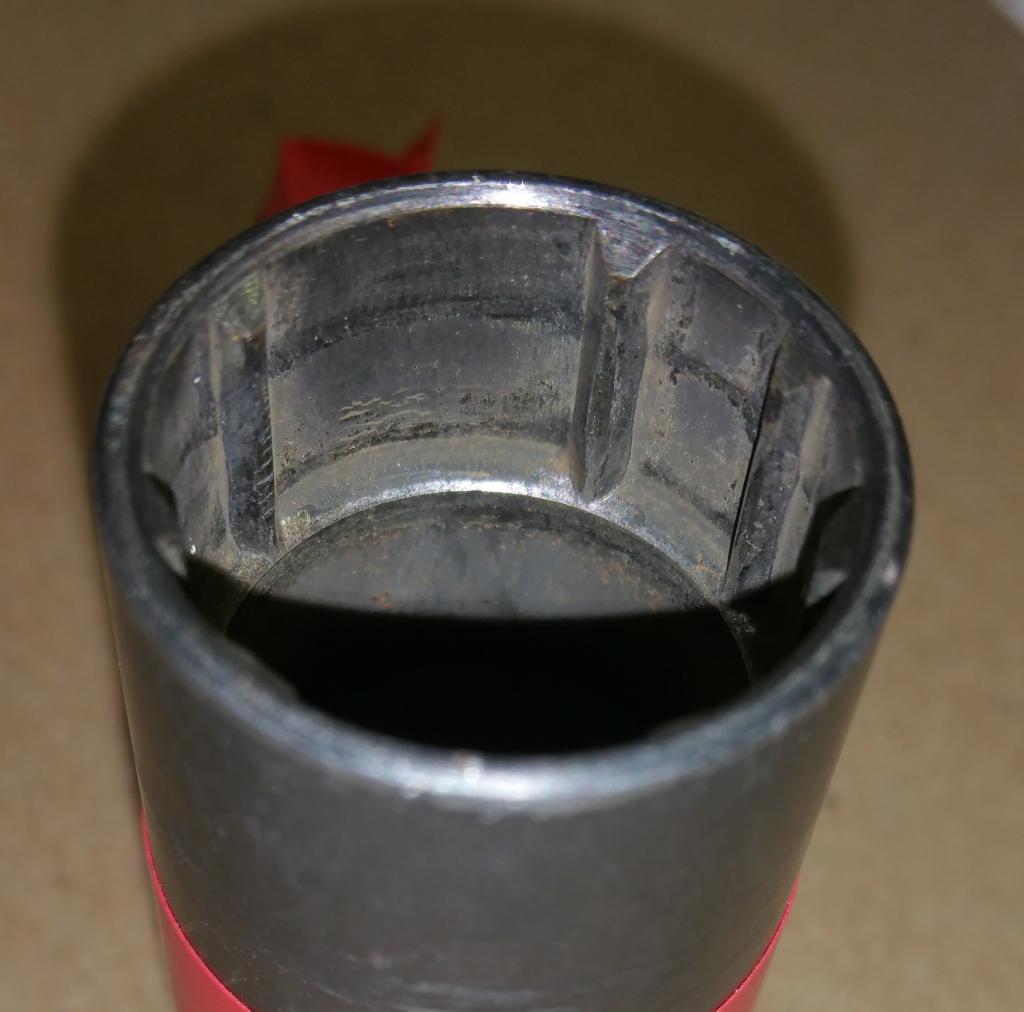 types of lug nuts and will gleefully install a set for you. You can keep your old locking lugs and key then sell them on EBay or Craigslist to cover the cost of the new lug nuts.
Not convinced? Oh well, it was worth a try. If you want to keep your mag locks, please follow the following protocol:
When dropping the car off, please leave the mag lock key out in plain sight. The center cup holder is a good spot.
When picking the car up, please make sure the mag lock key was returned to the same spot.
This protocol is good for a couple of reasons. First, we don't need to go hunting for the mag lock key. Second, you can be sure that the mag lock key has been returned when you pick the car up. Ask anyone who has been stuck on the road with a flat tire, and he'll tell you that it really sucks discovering someone has not put the key back after the service at an inopportune time.