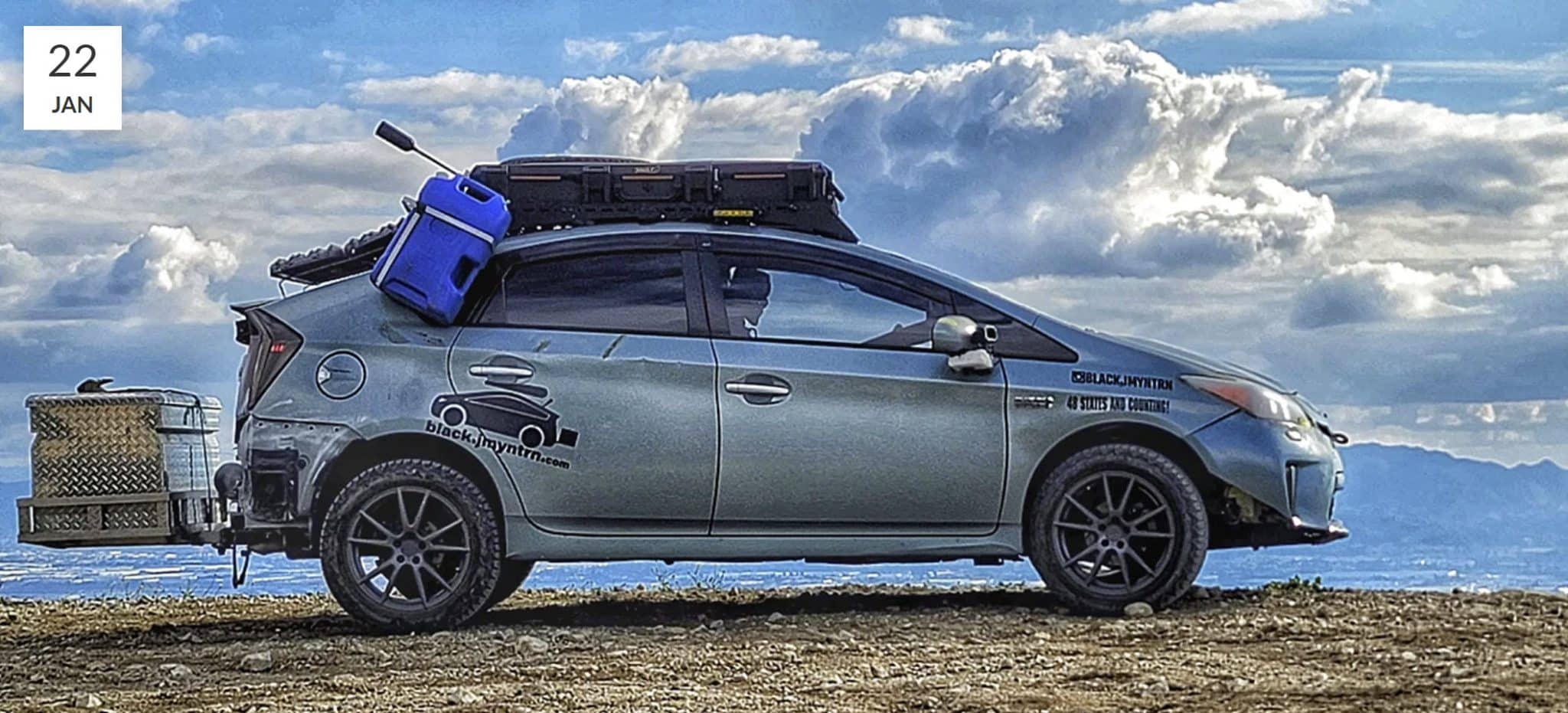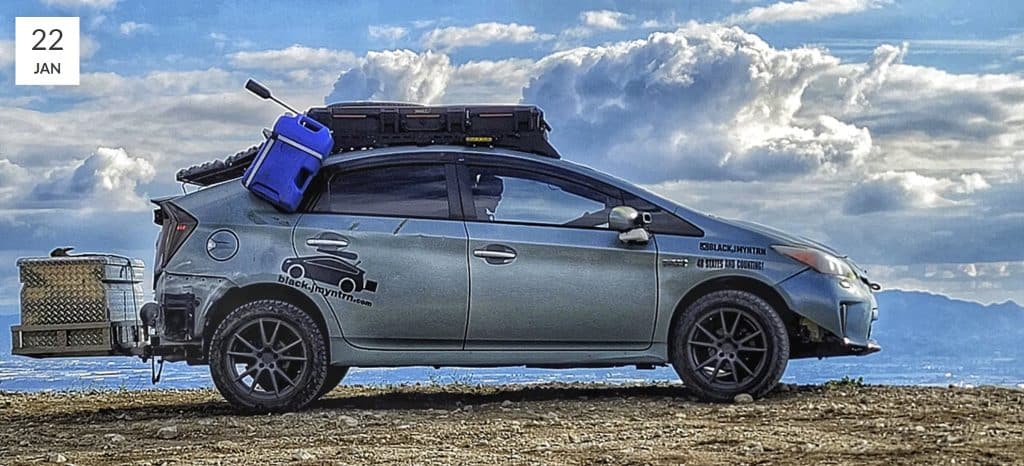 What is overlanding
What is overlanding? It's not one of my hobbies, but it's impossible not to notice all the cars driving around with lift kits, big tires, and various gear hanging from the roof and sides. It's my understanding that it's like car camping, but not the KOA variety. It involves driving on unpaved fire roads on BLM land or other forested areas where driving is allowed.
Anyway, the Prius isn't the first vehicle that comes to mind when you think about overlanding. You see, the Prius is very low to the ground to reduce is coefficient of drag, which makes the car more fuel efficient. It's difficult to drive a Prius out of the driveway without scraping the bumper, so wouldn't be my first choice for bounding down rutted fire trails.
Who'd be crazy enough to overland a Prius?
So, Lute took a call yesterday from a guy who calls himself "The black Jimmy Neutron." He wanted to know if we were interested in installing lift kits on Priuses.
Our business focuses on fixing stock cars, and we don't get into installation or repair of aftermarket systems, so the answer was no.
However, Lute liked the guy because he didn't seem like the typical guy trying to sell something. According to Lute he seemed more like a guy who was passionate about his product and wanted to share it with others.
Lute suggested that I take a look at "Jimmy's" website, so I did, and I was impressed. It takes a lot of effort to design, build, and test parts and I admire creativity and hard work. I like to see people solve problems they encounter and bring things closer to their ideals.
And, as weird of a niche as it seemed at first glance, after a little consideration I think there may very well be a market for it. My wife drives a 2021 Prius Prime and loves camping and fire trails. We trade cars when she goes on a trip because the Prius will get stuck for sure.
Want to lift your Prius? Here you go.
We're still not interested in installing aftermarket kits here, but I'm sure there are plenty of other shops that are. Here's a link to Prius Hybid Overlanding you're interested.