You've heard about Art's Automotive and you're curious about bringing your car in. That's excellent! We hope to convince you that there's no better place to have your car serviced — not even the dealer! We take great pride in being an independent shop whose quality of workmanship equals or surpassed dealerships, and who can provide the customer with true value. In other words, dealer-quality work at a lower price.
This section is designed to orient you as a potential new customer to the way our shop works. We may not be like your typical independent shop, and we're different than the dealer.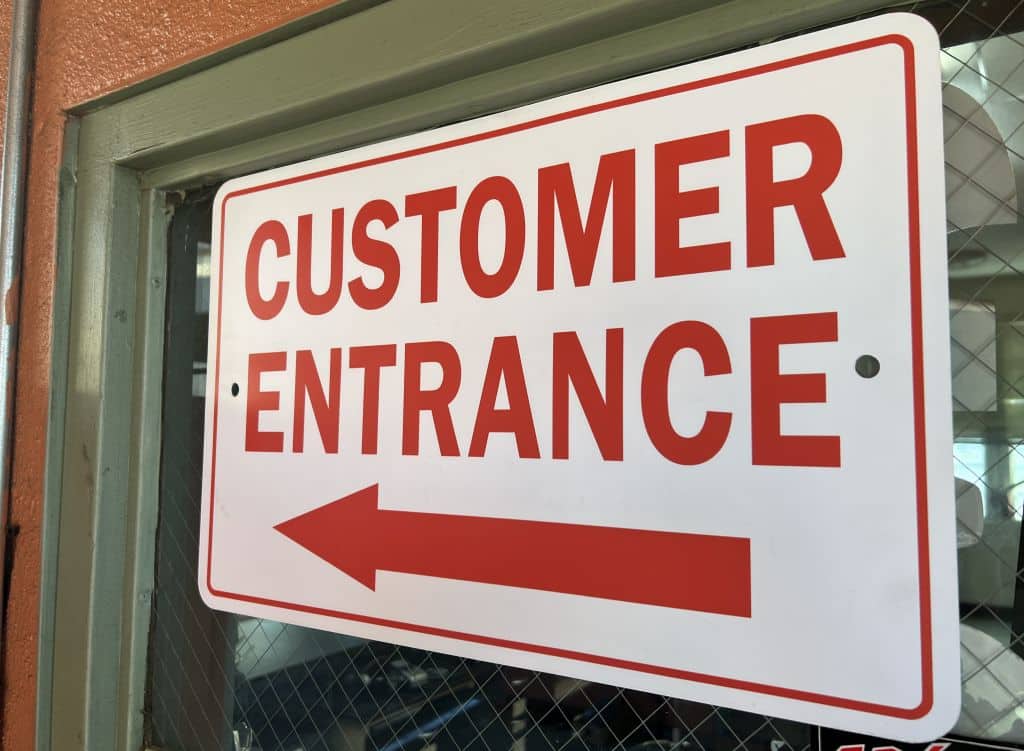 About what we repair
We only work on 4 makes: Toyota, Subaru, Honda, and Mazda.
We only work on select makes of Japanese vehicles. If you do not see the manufacturer in the list above, we do not work on your car. We also don't work on every car, even if it's one of the makes we repair. Large V8 motors and trucks (e.g., Titan and SC430) are too big for our shop. We do not work on some re-badged vehicles: no "Honda" Passport or "Toyota" RAV4 EV. If you're interested, we have an article explaining why we won't work on some cars.
We work by appointment. Your appointment is scheduled for ALL DAY, beginning in the morning and ending when we close the gates. Some work requires multiple days, and some work does not require the entire day. For planning purposes, you should expect to leave your car here with us until we call you or it's time to close up. If the car is not dropped off before 10am, it may not be looked at that same day.
Some of our policies
We perform diagnosis in order to guarantee our repairs. Anyone who claims to "work for free" and "diagnose for free" is going to make up the difference somewhere. We are upfront about the necessity of evaluation prior to repair. As a result, we control the diagnostic/repair process in a way that works best for everyone. You will never hear us say, "well, looks like that new starter didn't fix it. Let's try this other part, and that will cost more."
Our shop warranty is 12 months (1 year) for parts and labor on most repairs. Some large engine jobs or transmissions have special warranties that will be discussed during those jobs.
We only use top quality parts, and if that's not possible because of availability, we'll talk with you about it before installing anything but the best. Whenever possible we use either genuine (purchased from Toyota or Subaru for example), or OE (made by the original supplier that made it for Mazda or Honda for example). This is an important distinction when comparing shop estimates because it's often possible to buy "the same" part at a tenth of the cost, which can make comparing quotes very tricky. Read more about OE parts and Genuine fluids.
Frequently asked questions
How much to fix [insert symptom here]?
We have no idea of knowing what is causing the noise you're describing until we evaluate the vehicle. Schedule an appointment to get the car inspected, evaluated, and we'll call you with an estimate.
I want to buy a used car. Can you guys inspect it?
We offer a Full Vehicle inspection, which is 131 points of interest from bumper to bumper, including oil leaks, tires, brakes, suspension, fluid conditions, road test, interior and exterior lights, and more. It is a good place to begin, and it's part of every 15k or 30k style service. You can download a copy of the inspection sheet here.
Will you install parts I provide?
No. We do not accept any form of customer-supplied parts. There are a number of reasons why, and if you are truly curious you can ask us over the phone.
My check engine light is on. How much to fix it?
Despite what big chain commercials suggest, repairing the check engine light not a function of "plugging in a computer" and doing what it says. We'll read codes for free, but that's not a diagnosis. If you want us to pull codes because you're worried about driving the car until the next appointment opens, we'd be happy to do that for you while you wait. However, we'll need to diagnose the car before replacing any parts.   Read our article about whether it's safe to keep driving with a check engine light and our article "Why would you want to pay for diagnosis?" for more information.
Where do I park when I arrive for my appointment?
Park your car in the yard, in the Green Zone (24minute zone), or in the neighborhood. Basically, park anywhere that's legal and enter the main office on the corner of San Pablo and Russell.
Do I need to prepare my car before bringing it in?
Yes! Please do. Here's what we'd like:
1. Enough fuel to test-drive the car before and after service
2. Your alarm remote or keyless entry
3. An empty trunk. We need a clear trunk check the spare tire, battery, fuel pump, etc.
4. Please leave your wheel lock key in the center console
Can I bring my car in for an oil change today?
We work by appointment only, even for small jobs like an oil change. We recommend calling early to schedule because the oil change slots fill up fast. Click here for more information.
What am I supposed to do without a car?
Being without a car is tough in the Bay Area. Here are some options that may work for you.
1. Rent a car. We have arrangements with two companies — Rent a Relic and Enterprise — to come and pick you up to provide a rental. With raw savings when compared with dealerships, you can afford the rental and then some! Their "free" loaner car is costing you somewhere else!
2. Take public transit. Ashby BART is less than 1 mile's distance walking. The San Pablo rapid lines for AC transit run right by us. There is an SF transbay bus that runs in the morning. Even without a car, you could easily get to wherever you're going. Use this off-site link to plan a trip by public transit. Did you know that the Emery Go Round bus has limited stops and is Free! Will also get you to Macarthur BART station within 10 minutes according to our customers! Click here for more info.
3. Wait around. Our waiting area is not really designed to accommodate all day lounging, but if you're hanging around for a little service like an oil change, it's cozy enough. Keep in mind that EVERYONE wants his or her car back first, and someone has to be last. It depends upon the nature of the mechanics' workload which cars are looked at first.
4. Hang out at a Cafe. There's Berkeley Bowl West a couple blocks away. Note: Berkeley Bowl's Cafe does NOT have WiFi. We did have 3 other cafes listed here, but they've gone out of business. We'll add more soon. If you have a suggestion, please contact us.
Still have questions?
Do you still have questions about the way our shop operates, or about automotive repairs in general? Please contact us and we'll do our best to answer your questions. Thanks for reading!