What to do if you've lost your car keys
There it is. That sinking feeling when you realize you've lost your car keys. If you have another key somewhere, it's not as bad. You can have your partner or friend bring it to you and then we can make you a spare key to replace the one you lost. But what if there was only one key for the car, and now it's in the ocean, or the back seat of an Uber, or lost down a storm drain. What now? How do you make a copy when there's nothing left to copy? Don't worry. We can produce a new key for your car with nothing but a VIN number and proof it's your car.
If you're in Berkeley, Emeryville, or Oakland, give us a call. If not, read on anyway. It never hurts knowing a bit before you shop for a service, and this information is true whether we're doing the work or someone else.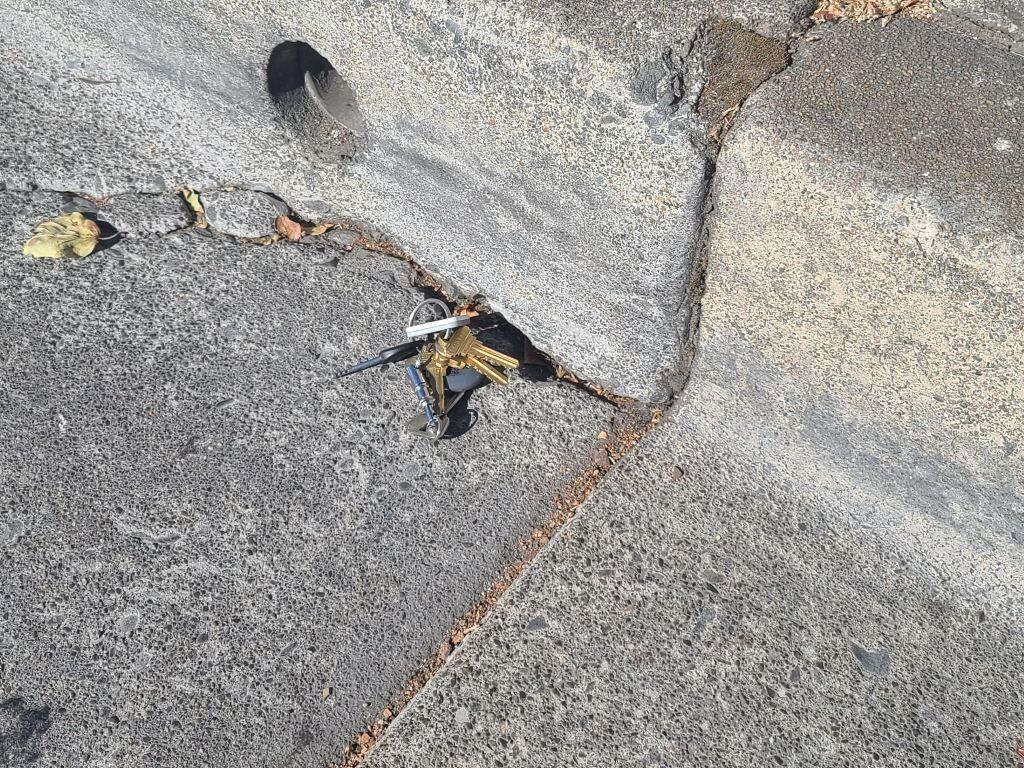 IF YOU STILL HAVE A KEY FOR THE CAR
Don't delay. Get a new key made while you're still thinking about it. It's important because making a key without a key is more expensive. Plus you'll need to tow the car.
Another issue is the missing car key. Could it be where somewhere that it could be found? Could it have been stolen rather than lost? This is especially important if the key was lost in a bag with other identifying material. Anything with an address could lead a thief to your car.
Assuming your car is less than 15 years old, the car likely has an immobilizer. Almost all cars 2005 and newer do. We can erase the lost key so it will no longer start the car. The lost key can still open the doors and trunk, but that's it.
We can use your old key to "tell" the car that we have the ability to start the car. The car will "know" we're not trying to steal it, since we can already drive it. The car will then "trust" us to make a new key. But what if we can't gain the car's trust with a working key? Well, we'll need to make the immobilizer think it's new. When the immobilizer ECU is new, it's waiting to learn about new keys. It trusts everyone. This is called a seed reset.
SEED RESET
What you'll need to bring
There are several methods to make a new key if you've lost all of your keys. The procedure and cost will vary depending on what type of car you drive but one part of the process is always the same, proving you own the car. In order for us to make a key, you'll need:
A driver's license
At least one of the following with the same name as driver's license: registration, insurance ID card, insurance policy documents, or vehicle title (pink slip)
The car almost always must be towed to the shop
A signature confirming that you are indeed authorized to make a key for the car
Common questions
Q: Do I need to buy two keys when I've lost all my keys?
A: It depends on your car. Some cars (Mazda/Ford) require registration of two keys after a reset. With other cars only key is required. We'll do whatever you want as long as it's possible, but a word of advice — it really makes sense to have at least two keys for your car.
Q: What other forms of ID are acceptable?
A: Currently only state issued driver's licenses are acceptable. I might be fine with a passport or state ID, but the system isn't. I must see your driver's license and then enter your the information into the an online form to get a code for your car.
Q: What forms of proof of ownership are acceptable?
A: Current registration, current proof of insurance, or vehicle title. A bill of sale is also listed on the NASTF site, but California uses a form on the back or the title for vehicle transfer, not a bill of sale, so a bill of sale isn't sufficient in California.
Q: Does the car need to be at the shop? Do you do road calls?
A: We must have the car and an internet connection to make a new key. We don't do road calls here, but there are other locksmiths that do. Rex key in Berkeley is one of our favorites.