Battery Cables Made to Order
At Art's Automotive we pride ourselves on being able to offer many services other shops don't. Welding, machine shop services, reprogramming, circuit board repair, immobilizer registration, and locksmithing to name a few. Our capacities allow our customers options they won't find at many other shops. This often means saving our customers money, time, or both. It also allows us to control quality instead of relying on an outside source that may not have the same ideals.
---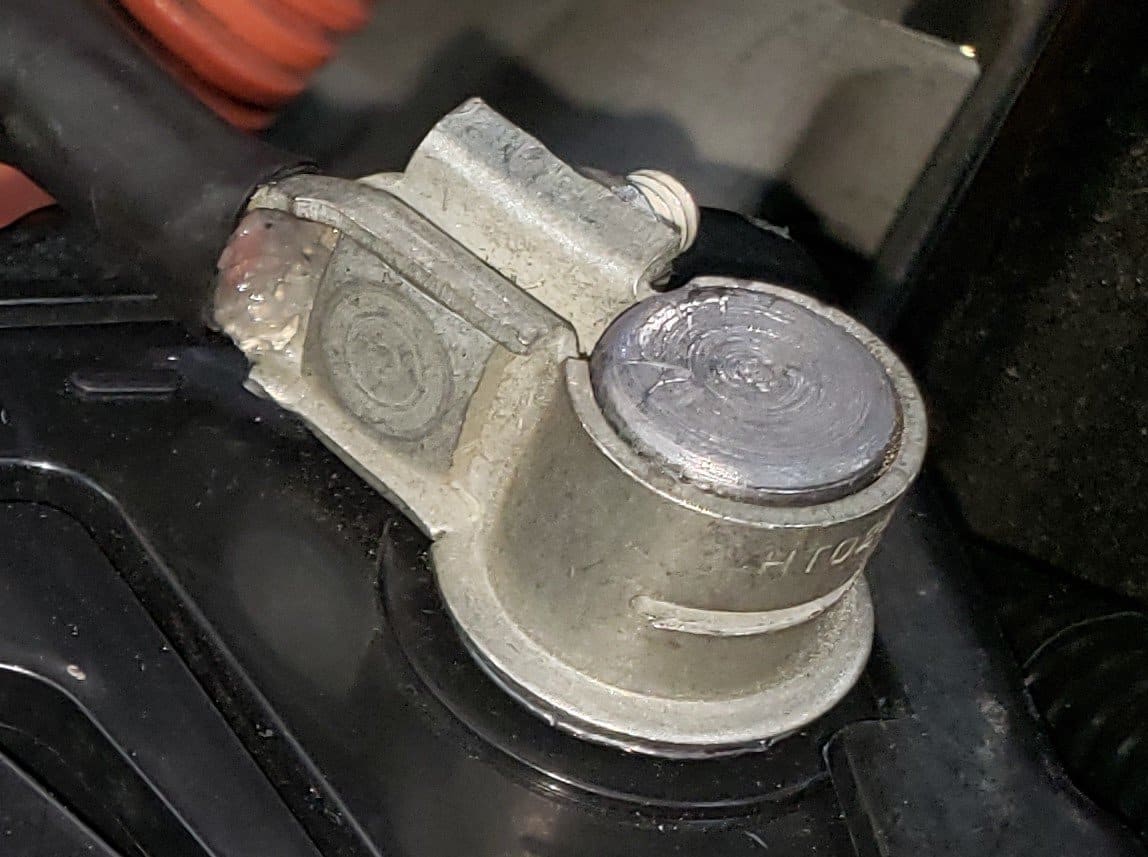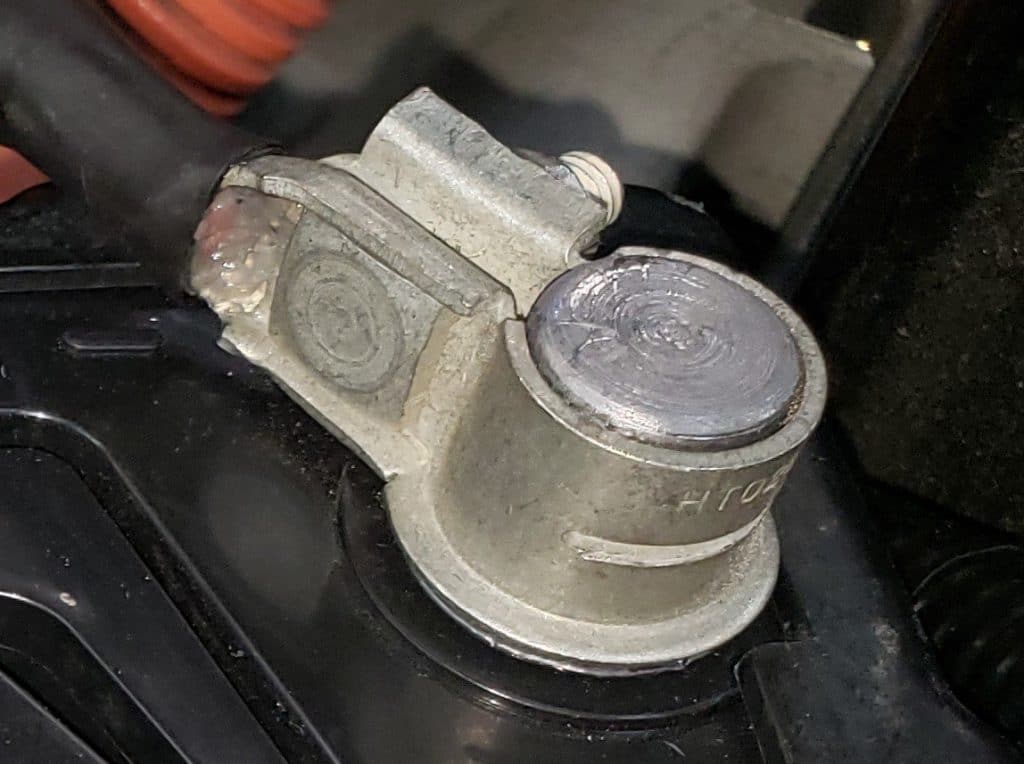 Why Make a Custom Battery Cable?
There are a number of reasons to make a battery cable. Sometimes battery cables are expensive. For instance, some older Toyota Corollas incorporated the positive battery cable into the engine harness. The harness was over $1500! Other battery cables are just really time consuming to replace and it's faster to replace just a section. Availability is another problem. A battery cable might not be available for days or at all.
---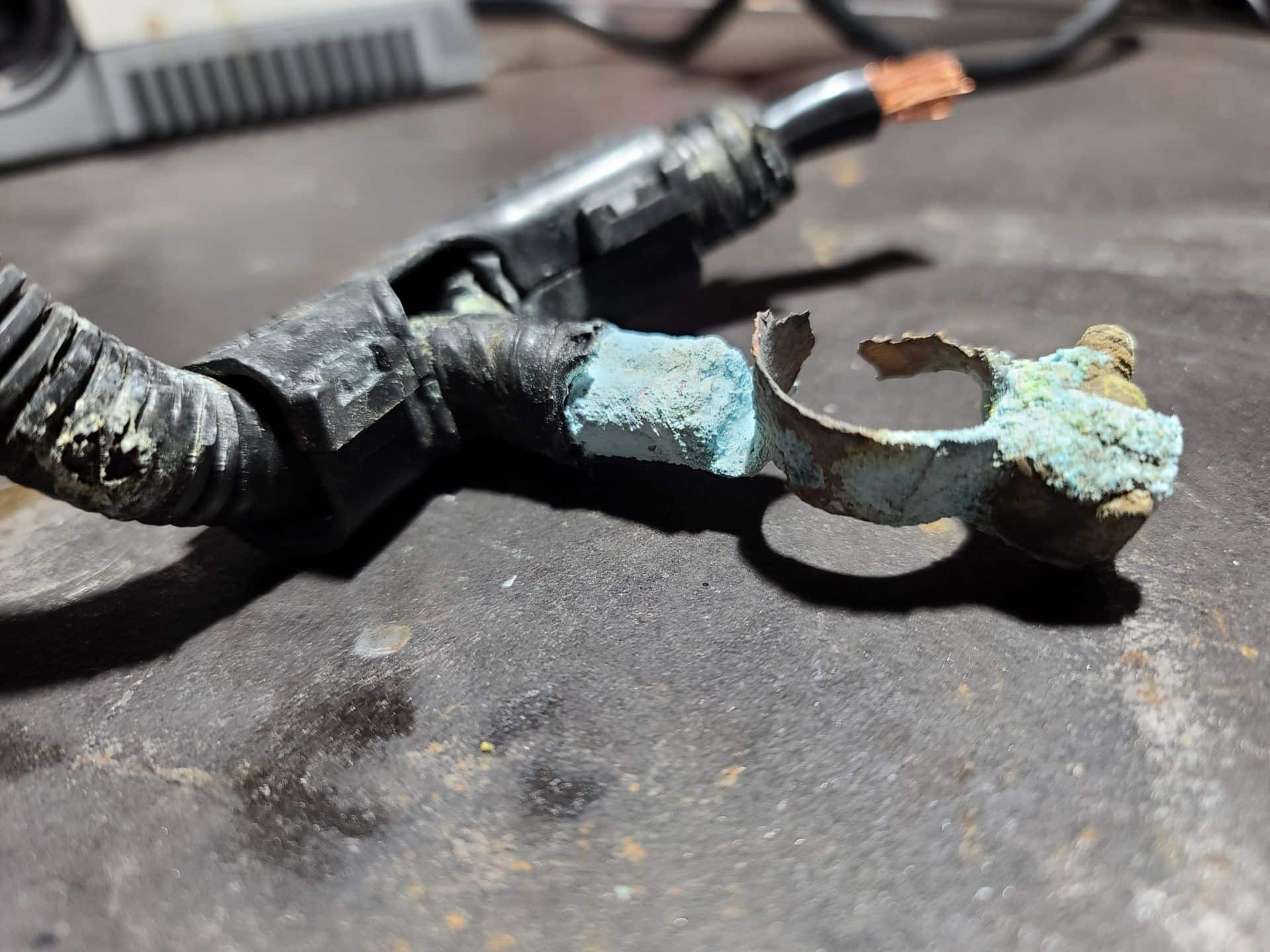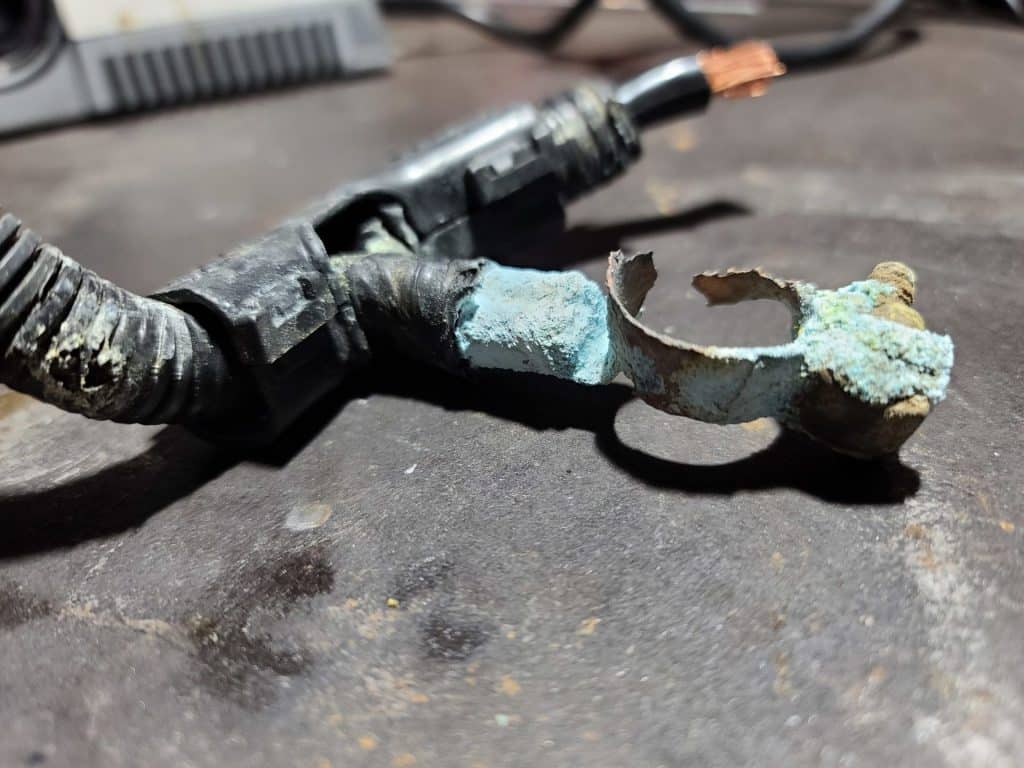 Reasons new sometimes isn't an option
Ideally, we'd just install a new cable purchased from a dealer. Mass produced parts are usually cheaper than custom parts, and they always fit nicely. However, if a new part doesn't make sense because it's expensive, unavailable, or just really hard to replace, we have options.
Why is cable replacement necessary?
The most common reason for cable replacement is corrosion. Acid leaks from the battery and wicks down the cable, eating away at the copper. When this is the case, we can cut the original cable back until we find fresh copper, and then replace the damaged section of the cable.
---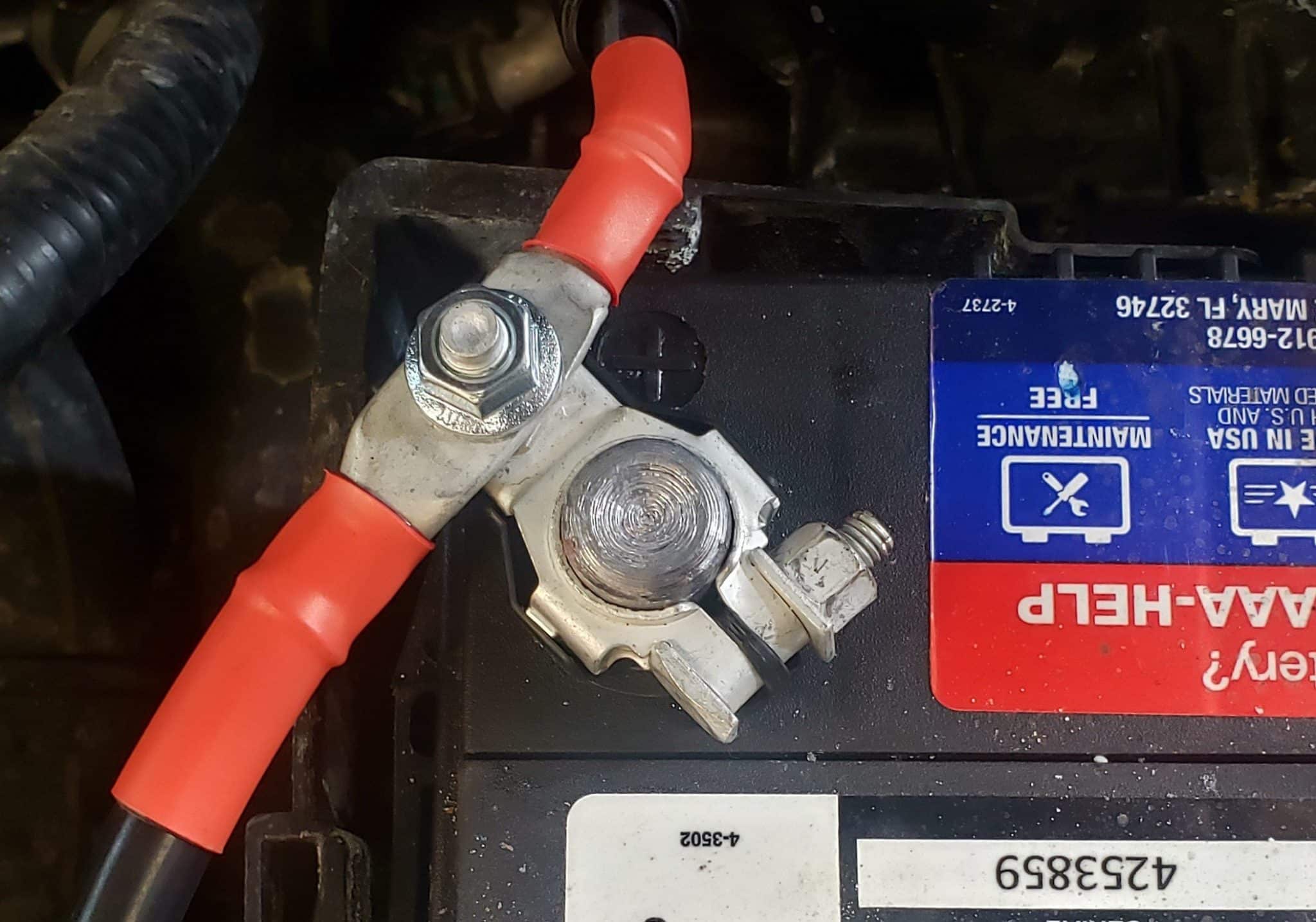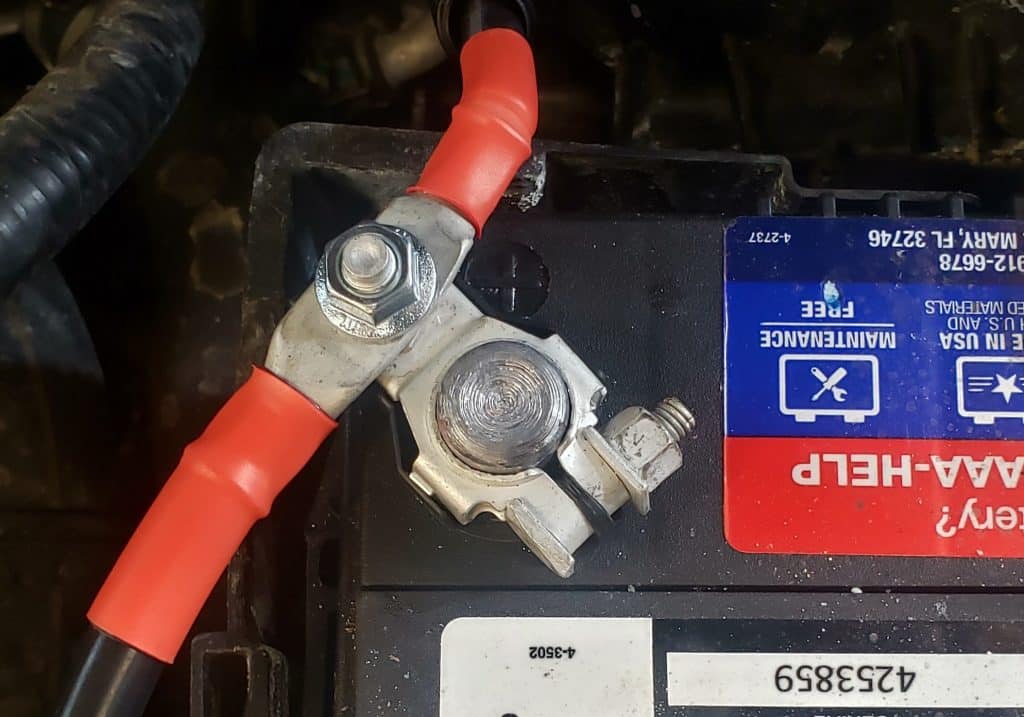 Custom cable challenges
Cables don't always go from point A and point B". This Honda battery cable originally had two crimped in cables at 90 degrees. One went to the fuse box, the other to the starter. We installed a Toyota style replaceable terminal for easy repair in the future.
---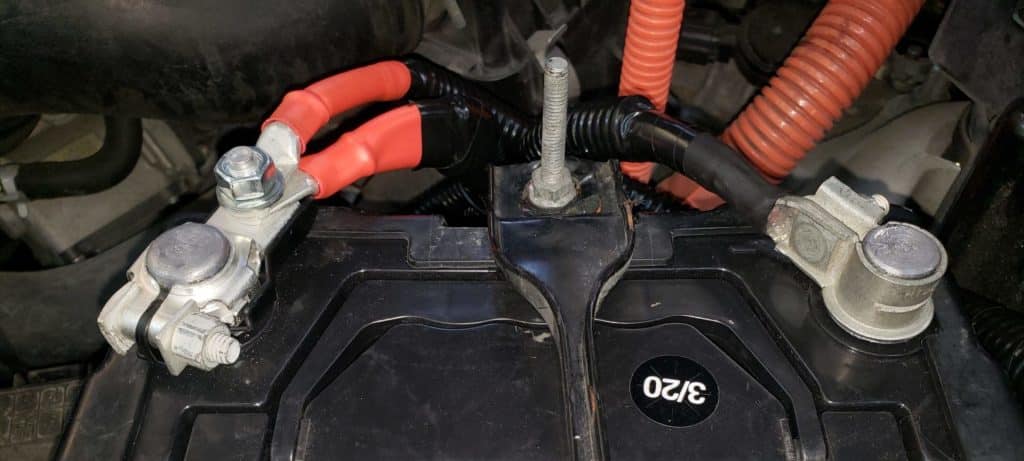 Can be better than new
This Honda needed both the positive and negative cables replaced. The new parts were three days away and surprisingly expensive. Our customer opted to have us build them, because it was cheaper and faster than ordering them from Honda. The positive cable was comprised of four separate cables. I joined them into groups of two and installed eyelets on the ends. The eyelets connect them to a Toyota-style terminal for easy service in the future.