You may be familiar with the "wayback machine". If not, you should be! It's an archive of the internet. Yep, the whole thing. For how long? You guessed it — way back.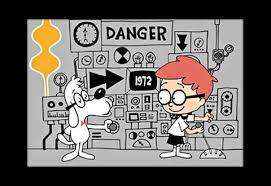 Anyway, as I was updating our website and and proudly showing off my work, one of my co-workers said, "I dunno. Looks OK I guess. I don't really know what it looked like before". Thanks Chris. I'll try not to let my head get too big. So I thought of the wayback machine to show him what I'd improved on. But then I thought, why stop at the last version. Why not go back 20 years to when one of our customers handed me a pirated copy of Dreamweaver 3 (I later bought it. Don't get all judgy)
Here are some links to various periods. Maybe you'll get a kick out of it like I did.