Timing Belt Replacement Berkeley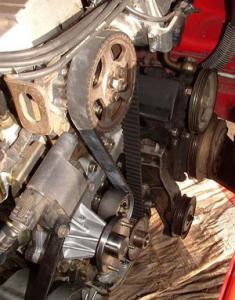 When it's time to tighten up and get a timing belt replacement in Berkeley, there's only one place to head – Art's Automotive! Timing belts are an important part of your vehicle's system that allow your engine to function properly. Routine maintenance and following suggested replacement guidelines can ensure your and your passengers' safety. While it may be a relatively simple part, and often ignored, it is necessary for your vehicle to function.
Your timing belt should be replaced at regular intervals, depending on your car make and model. We can provide the guidance and suggestions to help you make an informed decision on when and if your belt needs to be changed. Belts past their prime can become loose or frayed, or the teeth that keep it in place can snap off. Any of these malfunctions can cause serious damage to your vehicle that demand costly auto repair. By staying on schedule with timing belt replacement and bringing your car to our shop in Berkeley, you can avoid paying the consequences.
Our friendly staff is knowledgeable and focused on most Japanese makes and hybrids. By turning our attention to specific makes rather than every car out there, we are able to provide a significantly higher level of service for your import than general garages. With the same knowledge base as a dealer at a fraction of the price, we are proud to provide the Berkeley area with great, affordable service. From timing belt replacement to oil changes and everything in between, Art's offers everything you could ask for in you auto repair needs.