Art's Automotive | A good tire shop in Berkeley!
Art's Automotive can satisfy all of your tire and alignment needs.  We've been selling tires for 14 years now, but surprisingly, many of customers still have no idea we stock tires. Sometimes our customers call to ask us for a recommendation for a good tire shop in Berkeley, to which we respond…. US!
The fact that even folks who like us and come in regularly don't know we're a full service tire shop must mean we're pretty bad at marketing. So, in an effort to rectify that, here's a little information about what we offer.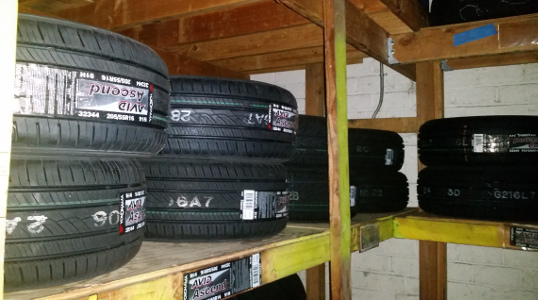 We offer new tires, primarily Yokohama. We are an authorized Yokohama dealer and we try to stock all of the sizes common to the cars we repair.
Learn more about Yokohama, their warranty, and the company at their website.
Consumer Guide to Buying New Tires
This article covers some of the information you'll need to make an intelligent choice when buying tires. The amount of information can be overwhelming. In this article we attempt to explain all of the considerations in plain English to make your decision a little easier.
For the Toyota Prius, we stock Yokohama Avid Ascend — their low rolling resistance, green tire option.
We own a leverless Corghi tire machine so we're able to service a wide variety of tires, including wheels equipped with TPMS.
Our road force machine, the Hunter Engineering GSP9700, will test for lateral and radial run out. We use it to diagnose pull caused by stiff spots in the tire's sidewall and vibration caused by "out-of-round". Using this machine, we can also place wheels so the forces they generate cancel each other out. Finally, we can also match the stiff spot of the tire to the low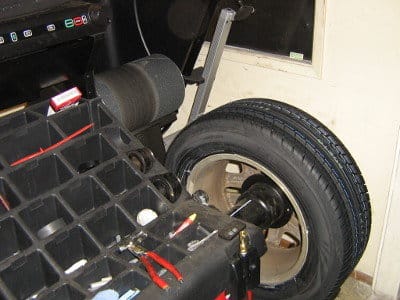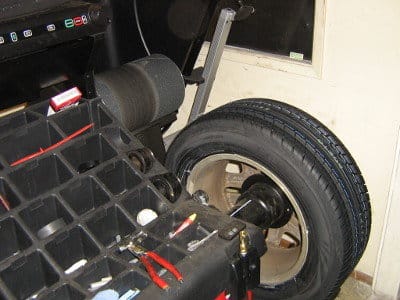 spot of the rim to achieve the lowest possible road force variation, just like the manufacturer did before the car was shipped off to the dealership. If you're interested, you can read one of our more detailed articles on the subject here.
We also have the best alignment equipment on the market. The Hunter Engineering "HawkEye" system uses cameras, targets with reflective triangles, and some trig that would make my head explode to quickly and precisely gauge the position of each wheel. Using this machine, we can tell if there are bent components that might cause trouble and find problems beyond caster, camber, and toe.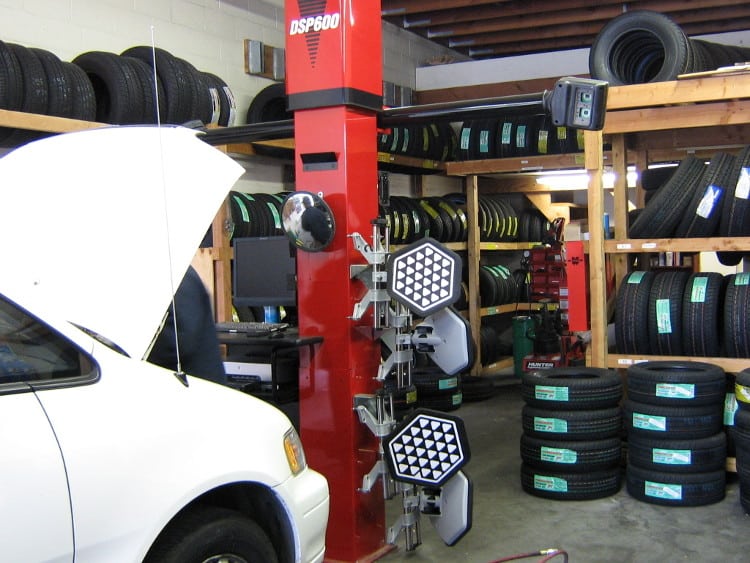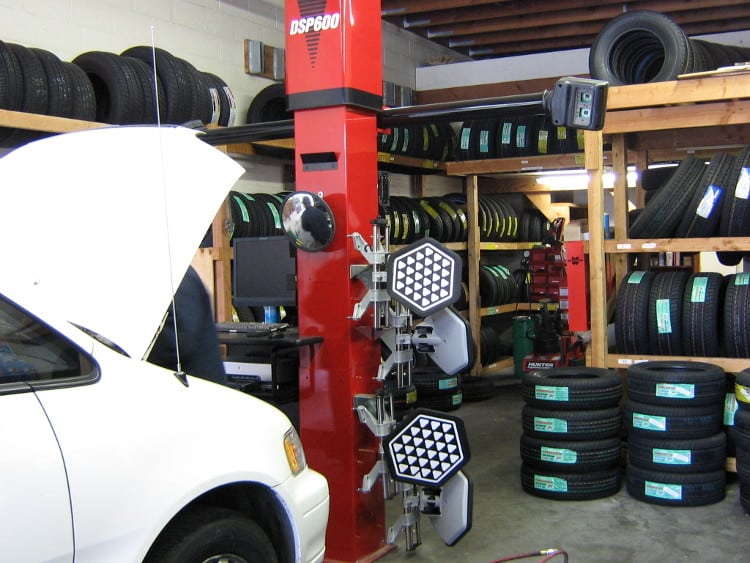 We also offer full service TPMS diagnosis and repair. Most tire shops can replace TPMS sensors and register them to work with your vehicle. We can do this too, but here's what makes us different. We have a factory scanner for every make we work on, so we can do a whole lot more than just replace and register sensors. We can fix your TPMS system no matter what's wrong with it; if your TPMS light is flashing, we can find out why, even if it's not a sensor. However, we don't need to pull out the big guns for every problem, we also have aftermarket TPMS tools for cloning and programming TPMS sensors for less cost.
It's worth pointing out that the manufacturers estimate the TPMS sensor lifespan at 7 years. If you enjoy the TPMS functionality, you should consider preventive replacement of all TPMS sensors around this time frame when replacing tires.