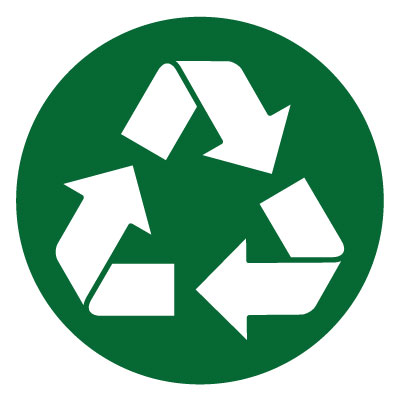 Art's Automotive is registered in Alameda County as a battery recycling center.
We are also a used oil recycling center. Click here for more information.
We will accept alkaline batteries, NiMH batteries, NiCAD batteries, old cell phones, PDAs, and any other small form factor electronic device. We don't charge for typical house-hold battery recycling; however, greater than 10 pounds of batteries will be weighed and a fee of $1.50 per pound is issued to cover our cost only. You can also dispose of your batteries for free though the Alameda County Household Hazardous Waste Program. Their drop off hours are limited to 12 hours per week. Many people find this inconvenient. If you have over 45 pounds, or you would like to set up your own collection station, check Toxco's Big Green Box website.
If you would like to know how to safely and legally dispose of other hazardous waste, or you are interested in other ways to do the earth right, check out the Alameda County Waste Management Authority / Alameda County Source Reduction and Recycling Board. An easy to remember name that just rolls off the tongue huh?. Despite their unwieldy name, they do noble work.
If you are wondering how and why an automotive repair shop is collecting household batteries, read on…
Art's Automotive has a long history of collecting environmentally harmful substances from the public to ensure that they are disposed of properly. We have been recognized as a certified Bay Area Green Business. For years we've taken motor oil, transmission fluid and oil, and automotive batteries from the public at no charge, and now we are listed as an oil recycling facility to further aid the community's ecology.
Battery recycling is handled by Toxco. You can check out their website yourself at http://www.toxco.com . They have a program for small producers of waste called The Big Green Box (http://www.thebiggreenbox.com).
As of 2/08/2006, it is illegal for individuals and small businesses to dispose of batteries in the trash, punishable with a fine of up to $25,000.00. It is also illegal to dispose of florescent bulbs and electronic devices like cell phones, PDAs, computers, etc. This is a state law; however, developing a recycling program infrastructure to allow citizens and businesses to comply with the law is completely up to the individual counties. In Alameda county, the same anemic 12 hour per week program, with only 3 locations spaced many miles apart is all that is offered. If we had only the country program, everybody would need to personally drive their batteries, bulbs, and electronics to Oakland, Hayward, or Livermore. I doubt the average Joe will take the time to comply with the law and will instead hide their batteries in their trash. If the state were serious about stopping environmental damage, it seems to me that the first step would be to make it easy for people who are not normally motivated toward sustainable ecology to recycle their toxic waste. Making a law with no convenient way to comply, then announcing it will not be enforced unless there is a specific complaint, seems like it may cause some mild guilt, but is unlikely to significantly change individuals disposal habit.
This link goes to an article about the new law.
LampTracker is providing safe disposal of florescent lamps with a program similar to Big Green Box, where you purchase a box, fill it with bulbs, and UPS picks it up. Granger also offers a florescent box, but it's cheaper to get the box directly from LampTracker.
A word of advice for everyone: BUY NiMH BATTERIES!!! They are better in high load devices like digital cameras and they can be charged at least 500 times before they wear out. That's not a typo, 500 times! They are far superior to the old NiCAD batteries. They last a lot longer and do not have a memory, so you can charge the battery up when it's only half discharged without ruining it. Obviously, Lithium Ion batteries are yet still superior to nickel metal hydride (NiMH), but often their cost is prohibitive for frivolous replacement and disposable items.