2010 4Runner Lug Stud Problem
update 6/13/12 — There is some discussion about this issue on web forums: toyota-4runner.org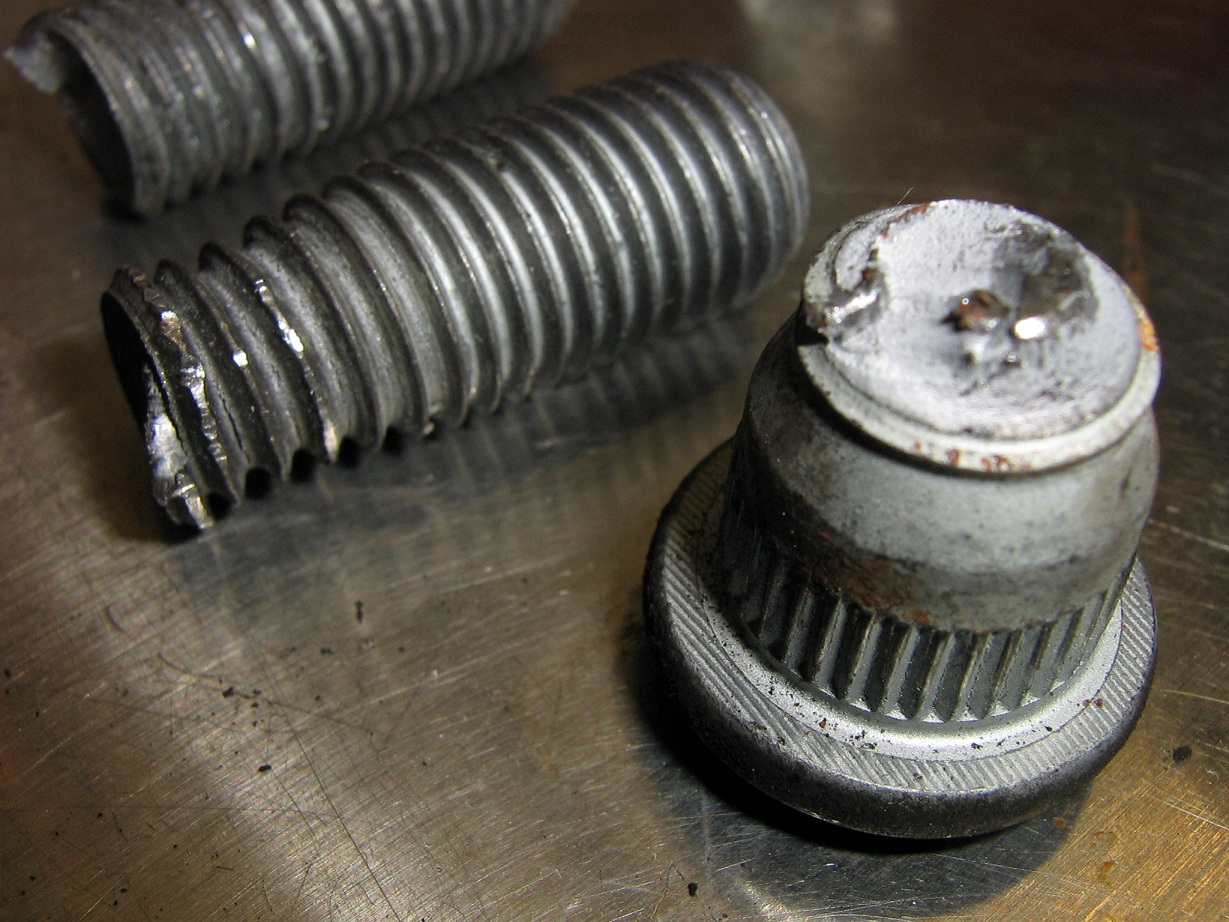 Broken lug stud on a 2010 4Runner? It may not be your tire shop's fault.
We had a 4Runner in the shop that had 4 bad lug studs, 1 of them was installed that same day new from Toyota. Clearly we must be doing something wrong? Not likely, so we documented the ordeal below.
Mechanics often use a Torque Stick to quickly and accurately torque lug nuts to factory specification using their impact air tool. Normally, the impact gun will impart far too much torque to the stud causing it to break. Therefore, an intermediary piece of metal is used whose properties cause it to flex and stretch rather than transmit full torque. The sticks are rated at some number of ft/lb, in this case 80. When the lug nut stops spinning, it's properly torqued. During a routine tire rotation on this 2010 4Runner with 11,000 miles, one of the lug nuts would not stop spinning. Considering we are the only shop to have ever worked on this car, a broken stud seemed peculiar. It's not as though the customer had just come from a budget tire shop whose hasty tire exchange damaged his vehicle.
Double check the factory manual torque spec. Yep, 82 ft/lb.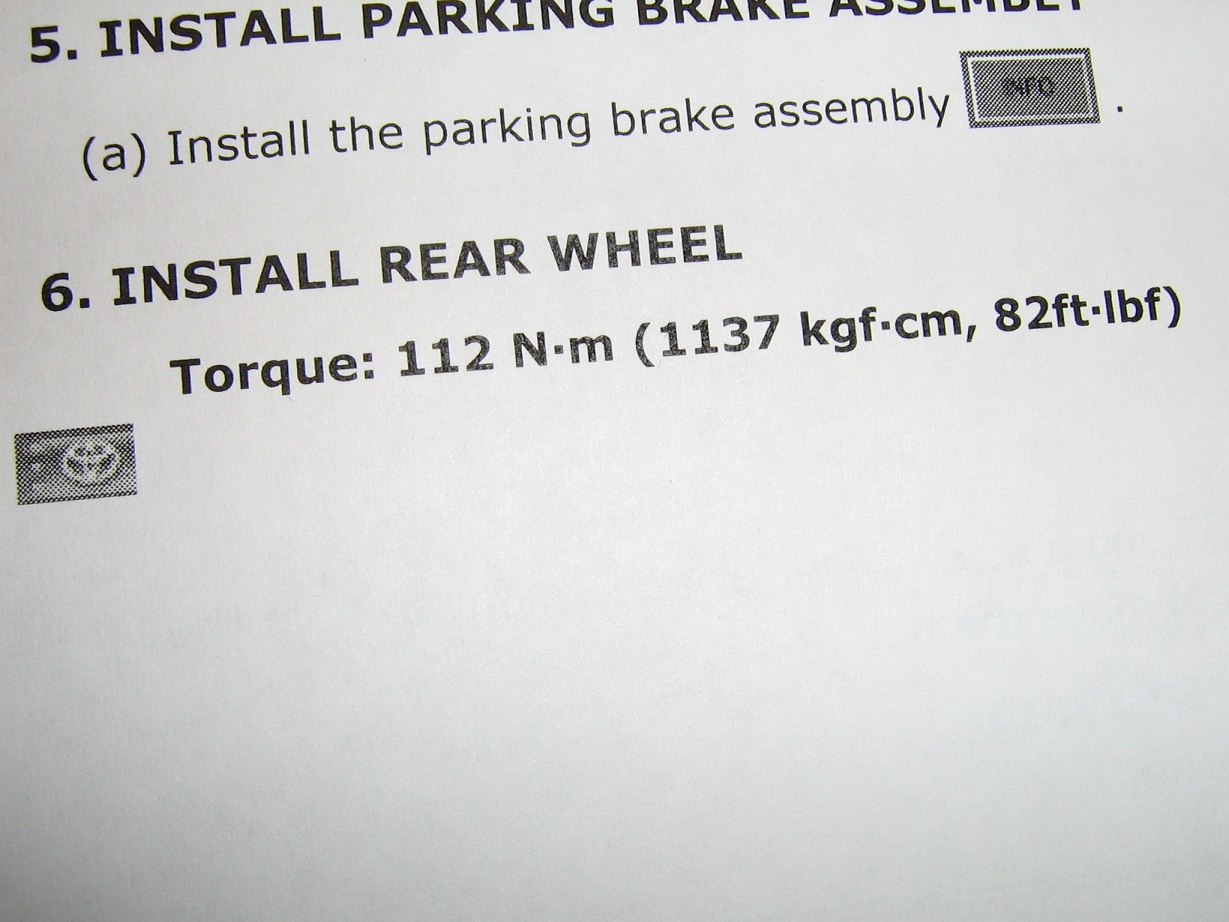 Order brand new, Toyota Genuine lug stud replacement.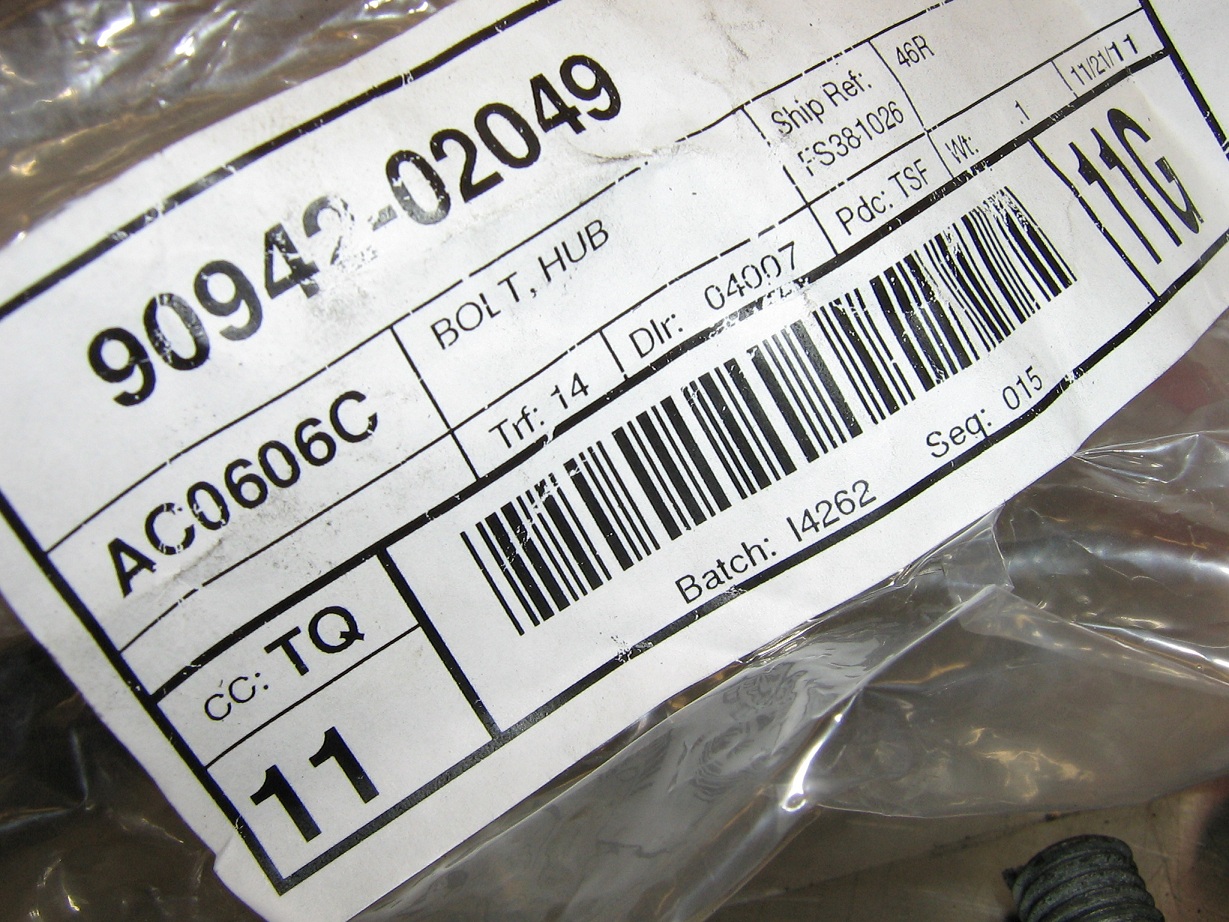 Reinstall new lug stud (and 3 others that had stretched), this time using a torque wrench by hand the "old fashioned" way. I suppose you can guess the punch line: the new stud stretched and broke before getting to 80 ft/lb.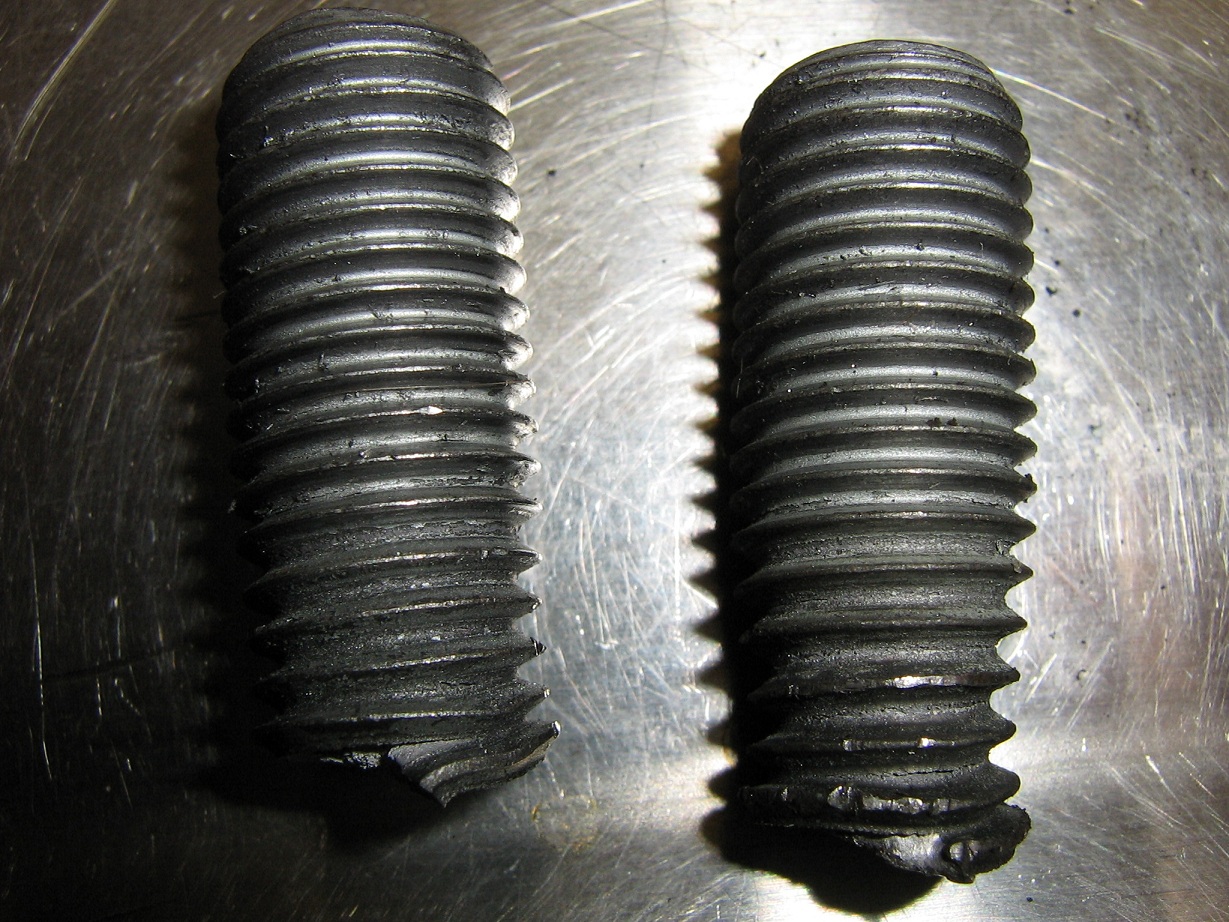 We were not using a bargain-bin torque wrench.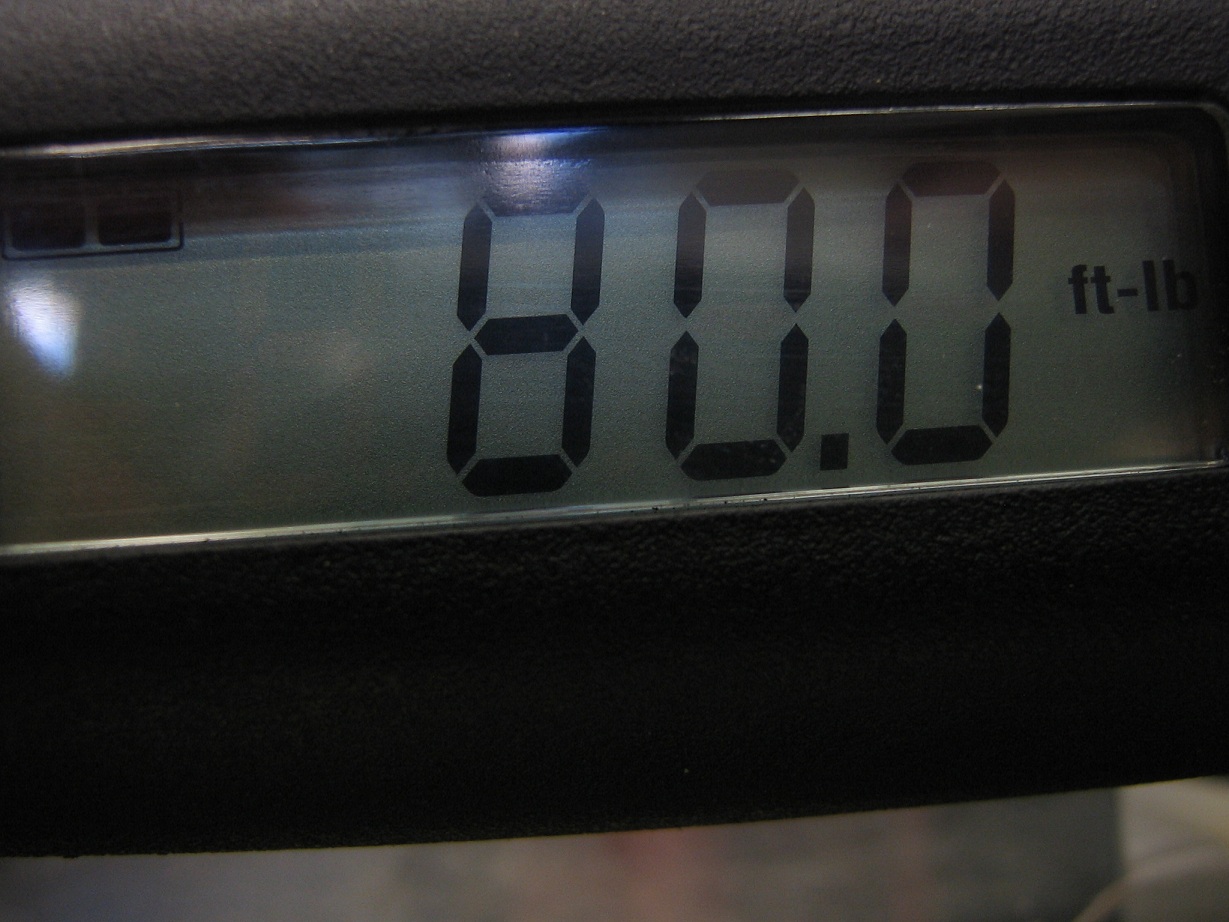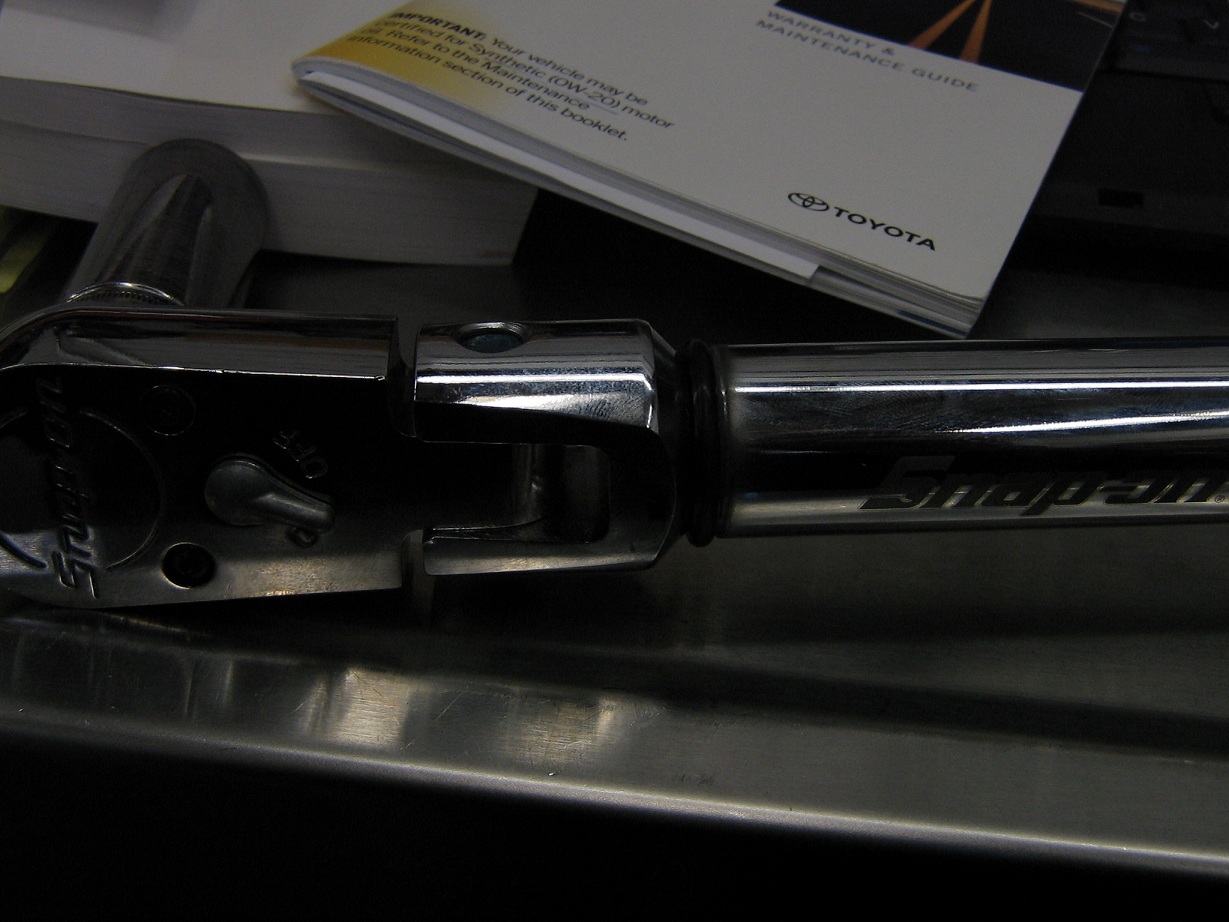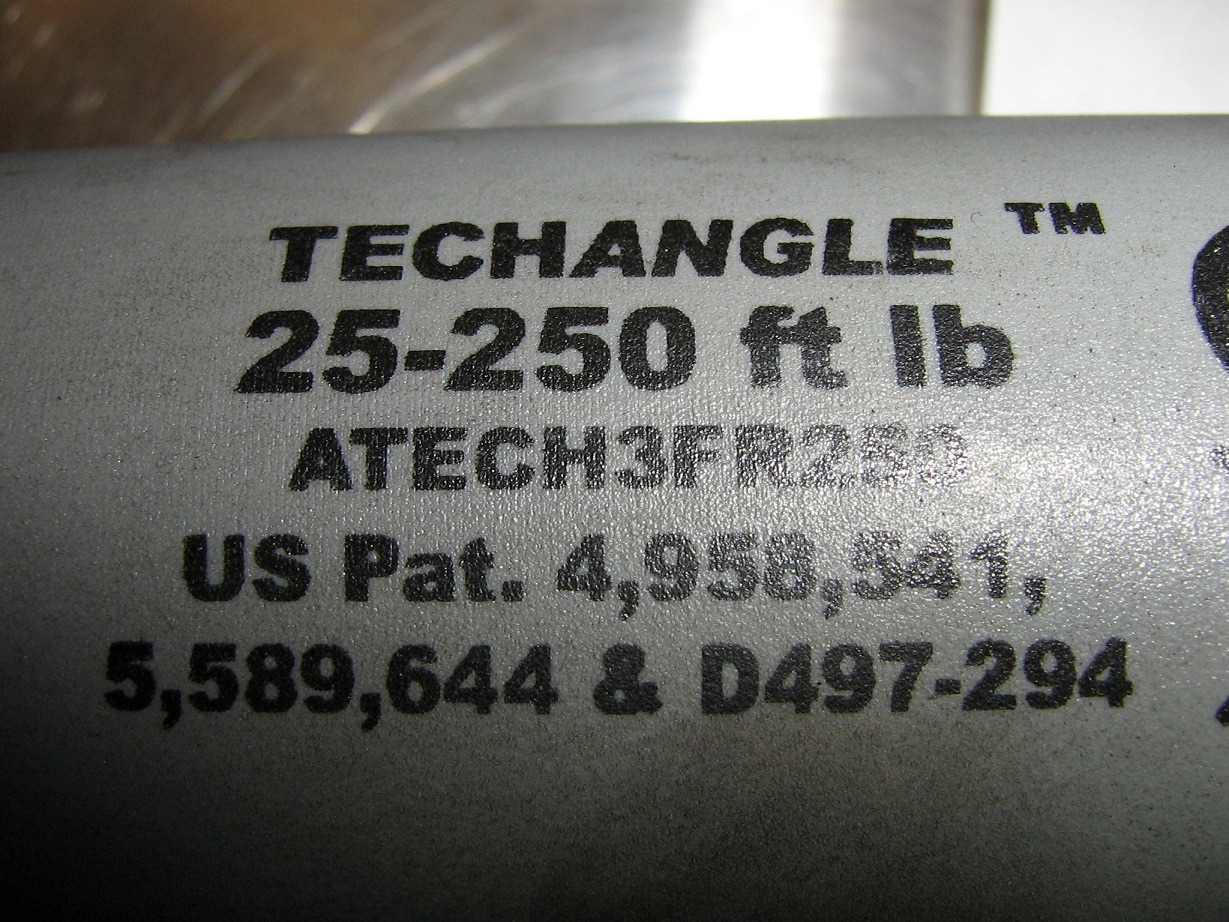 So Paul got his phone out to record a video of all 16 studs showing their propensity to stretch. Watch the movie below:
Called the Toyota Customer Experience Center to report the incident. They thanked Paul for the information, but did not ask for contact information to follow up.
At the end of the "30 minute" 5k service, all wheel nuts are tightened to 82 ft/lbs, but many of them had a spongy feel before reaching final torque. We wanted to write an article to call attention to this potential safety issue. We recommend being very alert for wheel problems and following up with a Toyota dealership. Paul found several reports of broken wheel studs on 2010 4Runners on various internet forums, but no Toyota TSBs, Campaigns, or Recalls on TIS.
As you can tell from this photo, the bought-today Toyota stud marked "PC" in pen is of the same manufacture as the other studs. On the other end is the same square stamp. There is apparently NOT YET an upgraded part number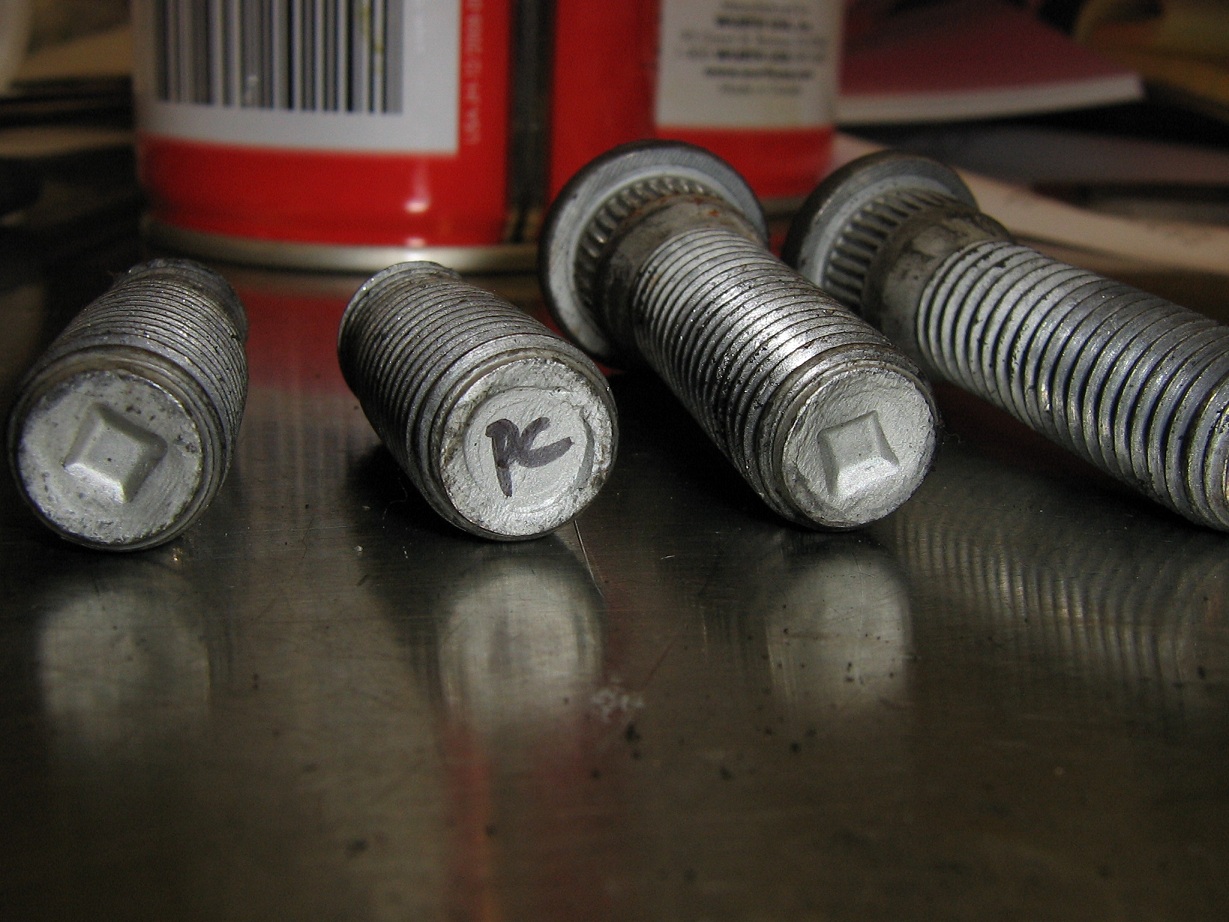 So bear this in mind if Toyota denies your warranty claim suggesting that a shop has improperly torqued your lug nuts causing the damage. It would have cost our customer about $240 in addition to his service if we were to charge him for this "learning experience." Now we can properly caution our customers, and alert our technicians about the possibility of lug stud damage on new Toyota 4Runners from 2010 and newer!