Hybrid Repair in Berkeley
Why should you have your hybrid repaired at Art's Automotive?
Hybrid Repair in Berkeley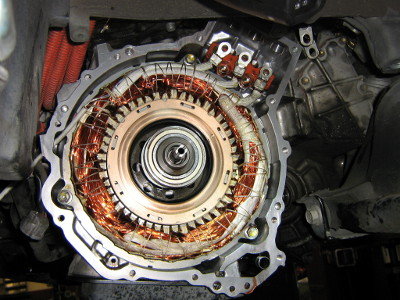 Let me start by saying that we do not service all types of hybrid vehicles. We don't work on any American or European cars because we don't have the expertise or equipment. Nowadays mechanics need to specialize, there just no way to tool up for every make, and without factory scanners and equipment, we'd be doing our customers a disservice.
However, we'll gladly service any Toyota hybrid, from the popular Prius to most of the slower selling Lexus models like the CT200H. Honda hybrids? No problem! Insights, Civic hybrids, the CRZ, or the brand new 2014 Accord hybrid. Nissan LEAF? EVs are fine too. The new Subaru Crosstrek hybrid was only produces for a few years, but we fix those as well.  Basically, we'll fix hybrid models for the makes we normally service: Toyota, Honda, Subaru, Mazda, or Nissan. We have the experience, techinfo subscriptions, and all of the tools we'll need to do the job right.
OK, so that covers what we'll repair, let's move on to why you'd want to bring your hybrid here instead of to another independent or dealership.
Experience
First, there's our experience. We've been fixing cars in Berkeley for 35 years and currently our least experienced technician has 15 years under his belt, so we know a lot about cars in general. We've been a full service hybrid shop since the early 2000s, when the Gen1 Insight and Gen1 Prius came out. Craig Van Batenburg provided some of our early training and got us excited about the new technology. Jack Rosebro of Perfect Sky has put together some great classes over the years. Some classes he teaches himself but he's also found many guest instructors to lecture on their specialties. Our very own Paul Cortes teaches the Advanced Hybrid course at Contra Costa Colleges and has written many hybrid articles for Import Service Magazine, Master Technician Online, and Nissan ServiceNews. Then there's are location: Berkeley California — the epicenter of early-adopter hybrid purchasers and a city that still has one of the highest number of hybrids per capita.
Equipment
Next, consider our equipment. Let me start by saying that a factory scanner is mandatory for hybrid repair, yet most shops are still trying to muddle along with aftermarket solutions. Some aftermarket products work fairly well for some platforms, but none work perfectly. If you want to fix hybrids quickly and correctly, you'll need a factory scanner for each make that you repair. We have two Techstreams for Toyota and Lexus hybrids, an HDS for Honda and Acura, and a CONSULT III+ for Nissan and Infiniti. We also have factory scanners for Mazda (IDS) and Subaru (Subaru Select Monitor III), but these manufacturers' limited hybrid offerings have not been selling very well.
We also have some hybrid specific tools you won't find at most shops, including dealerships! For instance, we have a high voltage battery charger that will work for the Gen1 Prius, Gen2 Prius, and Gen3 Prius. We had Elcon custom program a Zivan charger specifically for these cars. The charger can hold up to ten algorithms, so there is still room to add programs for new models if the need arises. We also have some unique special tools such as a start clutch puller and a start clutch installer for the Honda CVT transmissions. Unfortunately for us, Honda offered a warranty extension on their CVTs shortly after this purchase, so the ROI was pretty bad. Oh well, bad for us, good for Honda owners. We'll take one in the shorts for the greater good 🙂 Another tool you won't find in many shops is our All-Test Pro 31 electric motor tester. It's a tool primarily used for maintenance of large electric motors found in industrial settings. However, it also works with EV and HEV motors and offers more information than we can get with a scanner, megger, milliohmmeter, and oscilloscope. We own a Fluke insulation tester (AKA "Megger "or Megohmmeter) for testing for ground isolation faults, something common to all hybrids and electric vehicles.
Price
Our labor rate is $126 per hour (as of 1/2018): less than most independent shops in our area, and less the all dealerships in our area. However, don't shop by labor rate alone! A shop's hourly rate is only half the calculation, the other half is the number of hours billed. Hours billed will be affected by a couple of things: shop culture and shop skill. Shop culture has a large effect on the total labor charge. There are many choices to make when calculating hours for an estimate and the greed or benevolence of the service writer. A whole article could be written on how labor hours can be tweaked. In short, you just have to choose a mechanic you trust. Skill is the other factor. If a mechanic has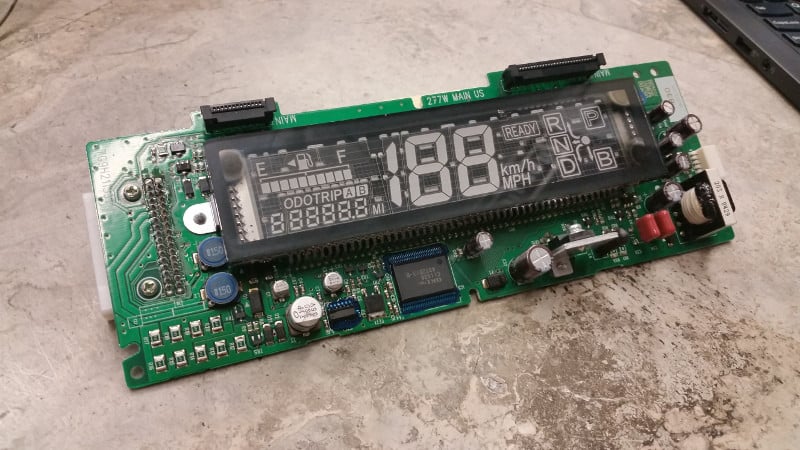 more experience, he'll be able to get more done in less time. This may seem obvious, but it takes time to learn how systems operate and what to check first. Familiarity with systems means we don't have to spend much time learning and can move straight to diagnosis and repair. Familiarity with pattern problems save us time and you money.