Toyota Repair Mechanic in Berkeley
Art's Automotive has been repairing Toyota cars in Berkeley for 35 years under the same precept, "Thorough, competent, and caring". Art sometimes jokes, "I created this motto with the hope that one day we would be able to continuously live up to all three" 🙂  Nobody's perfect, but we've had 35 years of practice, and we've become very knowledgeable about Toyota repair. Every day we still strive to live up to Art's vision of what a good shop should be: thorough, competent, and caring.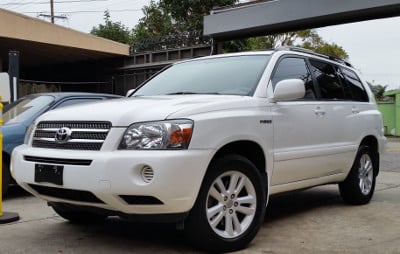 Good intentions, product knowledge, and mechanical skills are not all that's required to fix a car these days, although they are all certainly essential. To fix a modern car, you must have the necessary tools and equipment. At Toyota dealers, the manufacturers send the the required tools automatically, along with an invoice. There is no choice, dealerships must buy the tools to fix the cars correctly. In the aftermarket, most shops do not buy the special tools and equipment. Here at Art's Automotive, we want to provide dealer level service in a more compassionate environment at a lower cost, so we buy the tools we need to perform each job we undertake correctly. We have the factory Techstream scan tool, same as the dealerships. We have the Toyota puller sets used to disassemble transmissions. We have air conditioning machine required at the dealership that's suitable for hybrid vehicles. We even have the same GR8 battery charging stations with Toyota branding. This list could go on for a very long time, but I'm sure you get the point: we spend the money to equip ourselves with the tools we need to fix Toyota cars and trucks properly.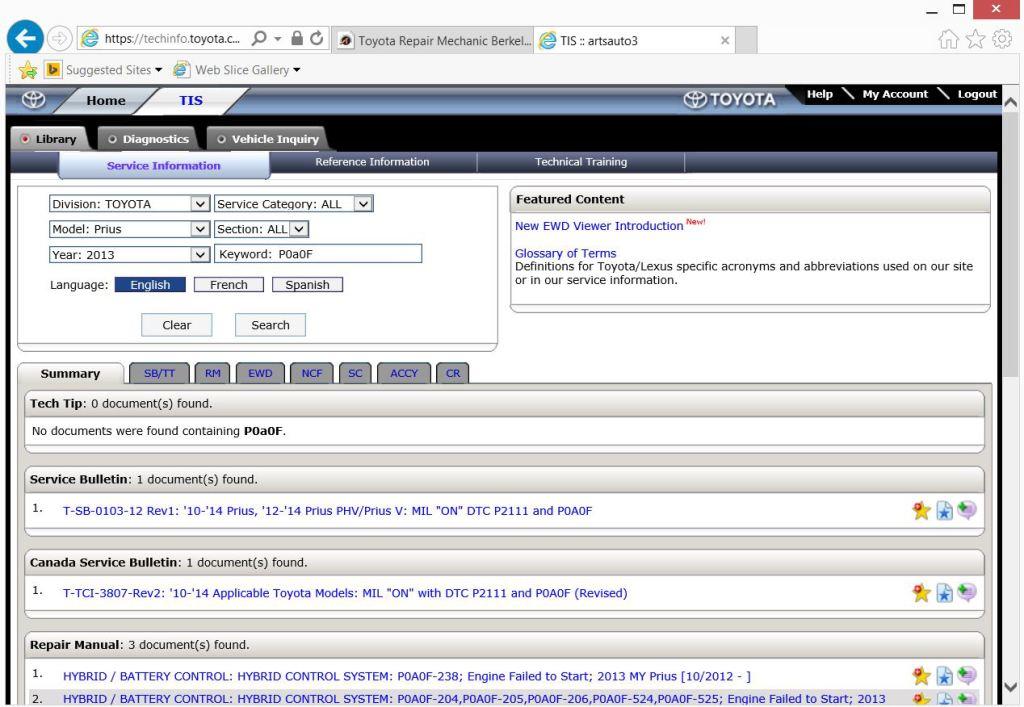 We also subscribe to Toyota's information service (TIS). TIS could be considered an electronic service manual, but it's actually a whole lot more. Through TIS we have access to Toyota Service Bulletins (TSBs) three months earlier than with other information services. We also have access to Toyota training modules, the same training information received by technicians at the Toyota dealerships. We can also download the latest computer updates to "reflash" you car's computers. Several Toyota vehicles now have almost 30 different computers connected by network. If you don't have the Techstream scanner and a subscription to TIS, there is simply no way to fix the car.
Finally, we won't ever do anything to void your new car's warranty. We follow factory procedures. We use Genuine Toyota fluids. We make sure to let you know not only what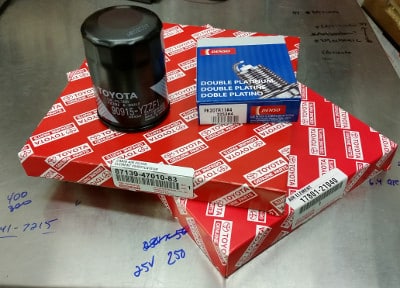 maintenance you'll need to do to maintain your warranty, but also the maintenance we've found allows Toyota's to last hundreds of thousands of miles, long after the new car smell has dissipated and the warranty has expired. You do not need to go to a Toyota dealership to maintain your warranty! We will take good care of your Toyota!
We don't just service and repair Toyota cars and trucks, we can diagnose even the most difficult problems. We won't take your money for simple work like brake jobs and timing belts, only to shoo you away to a dealership when there's a complicated problem that won't be very profitable. If your shop can't say for sure whether you need an MG2 or an inverter, bring it to Art's Automotive, we know Toyota's and we know hybrids.