Nissan Repair in Berkeley
Art's Automotive has been repairing Nissan for a really long time! We've been fixing Nissan products for so long that back when we started they were still known as Datsun. With 35 years of Nissan and Infiniti experience under our belt, we're very familiar with their peculiarities and pattern problems. This is a huge advantage when diagnosing the car when the check engine light is on. We usually don't need to spend much time researching how the system under test works, because we're already familiar with it and in a industry that charges by the hour, this is an advantage for our customers as well!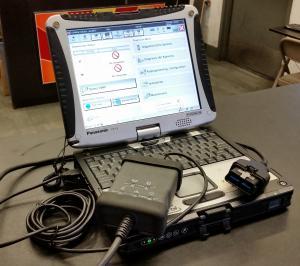 Over the years we've acquired a lot of special tools for Nissan and Infiniti products, the type of stuff very few independent shops have. Our policy is to own a factory scanner for every make we repair, and Nissan/Infiniti is no exception. We started with the Consult II. We then purchased the Consult III. Finally we bought the Consult III+, which is a really nice scanner.  We still own all three, so no matter what year Nissan you own, we'll be able to diagnose, repair, reprogram, and register new keys and control units with the immobilizer system.

Our very own Paul Cortes also writes for Nissan TechNews, a publication distributed through Nissan Dealerships to independent repair shops. Nissan TechNews is a quarterly publication that covers diagnostic and repair procedures for Nissan vehicles for independent mechanics who may not have access to Nissan training at their shops. Nissan, like Toyota, wants mechanics to be able to fix their cars right the first time. It's good for their brand, good for their customers, and good for the technicians who repair Nissan products.